Philippa Johnston
wedding planner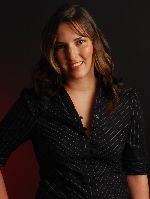 Pietermaritzburg
johnstonphilippa@yahoo.co.uk
Your wedding day a dream come true
Introduction
Weddings are a celebration of two people dedicating their lives to one another. They all to often become a very stressful time for the couple. My aim is to help every couple I work with enjoy every moment through the run up to the wedding and the wedding day, so it can be enjoyed as the celebration it should be.
Biography
Weddings and all that they encompass have always evoked a sense of excitement in me, that no other occasion can compare to. This is why I studied through the QC School of Wedding Planning. The weddings I have planned and coordinated to date will show how my diverse and creative nature shines through and works in all situations, giving you the peace of mind to know that your day will be your dream come true.
Services
The services I offer range from a consultation only service, and basic research and administration of your wedding through to a full service of planning and coordination. Your desired level of involvement and personal free time will determine the right package for you. For your personalized quote, please contact me and we can arrange a first consultation.