Samantha Brooke
event planner , wedding planner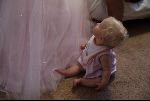 Winnipeg, MB
samantha.brooke04@gmail.com
Have no fear, your peace of mind starts here.
Whether you're looking for classy on a budget or are trying to find a new spin on an old tradition, I am willing to help you make it happen! There is no dream too large and with help it can be accomplished. Feel free to contact me to discuss what I can do to assist in creating your new event!
Samantha Brooke was born and raised in Italy. She worked at music festivals assisting in organizing the entertainment and coordinating the staff. Currently she assists in Winnipeg's tourism industry helping in creating new festivals and events while being knowledgeable on the attractions always available to the public.
Services
I am willing to help you with any type of event you choose to create! Lets work together to create your dreams into a reality.