Fashion Style Assistant
Nilma S. Zelaya Pavon
personal stylist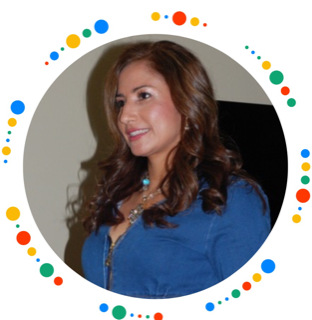 OVERLAND PARK, KS
913-944-1983
niljasso@gmail.com
Styleup
introduction: I fix your "nothing to wear". I know how it feels to stand in front of an overflowing closet in the morning and can't decide what to wear. I have been there. We naturally think more clothes make more outfits. The opposite is true though. My goal is to make your wardrobe fresh and functional.

The wardrobe that is versatile and interchangeable that you can put together eye-swooning outfits within minutes. The dressing is what we do every day. Most of us get dressed just because we cannot go naked. However, clothes can be more than just clothes. They can tell your story, they can express your personality, and even goals and desires. They can highlight your features and hide your imperfections. They can make you taller, slimmer, more sophisticated when you choose the right. WHAT IS RIGHT? Your mom didn't tell you this, because her mom didn't tell her neither.
Nilma Zelaya is a based wardrobe stylist. She studied fashion designer at Honduras C.A. home town College and she is a Profesional Tailor through the now renowned School of fashion Stylist Qcmakeupacademy Her love for fashion developed at an early age. As a teenager, she tagged with T.v. commercials. she loves going shopping for herself and spent countless hours organizing her closet furthering her understanding of fashion is her passion and enhancing her desire that one day would have the opportunity to discover the world of fashion.

Nilma gained experience working as a fashion designer and opened her own business as a Tailor shop to work with clothes. Now she branching out to do personal styling. She possesses great instintic and a keen eye and prefers helping people achieve their style dreams. Nilma translate your personality and best features into a look you love. Her foremost goal is to help you look and feel fabulous.
Services
FASHION STYLIST SERVICES LIST RATES
CoaChic Wardrobe

Personal Styling: During the styling session you will discover how both your body architecture and personality decide clothes styles and fit that will naturally look better on you. How do I know what is right for you? Clothes choice is not just based on my opinion or taste. It is not "I see you as this or I see like that" Approach You style is based on many things:
-Your lifestyle
-Your preferences
-Your shape
-your career
-Your hobbies
-Your natural lines
Combining everything about make up your unique style!
1hour/$75

Wardrobe Analysis: During the session teaches you how to create a wardrobe that allows you to look your best every day. You can learn how to accessorize, layer dress for your body and play with the color, perfect mix and match capsule wardrobe outfit. You can dress in 15 minutes and you will have the confidence you need to take on the world. Spend time doing what do you love. We also take personality into account because authenticity is part of creating a wardrobe that reflects confidence, trustworthiness, authority, and beauty.
2 hours/$140
6 hours/$360

Personal shopping: A great wardrobe starts with your perfect fit. Our Stylists services discover clothing for you, hand-selected for your unique size & style after stylist and client already discussed the achieve specific goal-as refreshing, an outdated wardrobe or building particular outfits, knowing what label are available, where to buy them and the average price points also help you plan shopping trip more effectively. We're going shopping together and helping to educate to build gorgeous outfits while building the new wardrobe.
3 hours/$240
6 hours/$480

Package Deals

Package 1: personal Stylist + Wardrobe Analysis.3hours/$390
Package 2: Personal Stylist + wardrobe clean-out + personal shopping.6hours/$1170