Katherine M. Martinka
wedding planner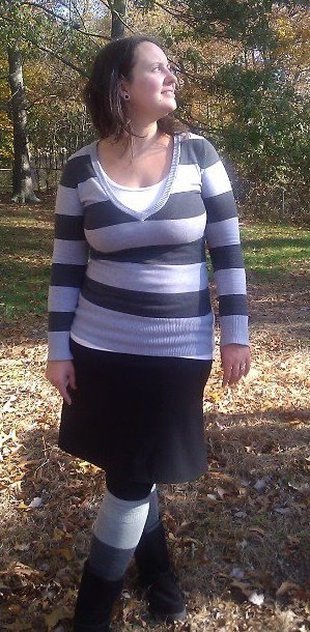 Providence, RI
401-952-0032
KatherineMartinka@gmail.com
Eliminate your stress, not your bank account.
I am a married woman with a craving for planning weddings. Each wedding is uniquely designed with fresh and exciting details according to what each special couple wants. I am always open to what the bride and groom desire, whether it be strictly sticking to tradition, or breaking all the rules.
I studied some art and graphic design in college, took a break to explore some other options while continuing art in my spare time, then eventually found myself planning my own wedding. After my wedding I began to crave more, so I assisted with planning a few. Soon I was the "go to" person when people had no idea what to do with their weddings and the date was growing near. People starting complimenting me on how calm I was and how easy I made it look. I realized that I loved all the planning details that most people hated. A course at QC School of Wedding Planning helped me fine tune my skills, and I was on my way to a career that I love.
Services
I offer a very customizable wedding planning service that requires a consult before I am able to give a quote. It is important that we meet so we can discuss your specific needs and wants.
Complete Wedding Planning Services: planning and organizing, coordination of all vendors and services, direction and coordination at the rehearsal and on the day of the wedding.
Planning and Preparation Services: planning and organization, coordination of all vendors and services.
Direction of wedding rehearsal and wedding day events only.
Specific Service and Vendor Coordination Services: (include but not limited to)
Engagement photos, engagement announcement, engagement party, invitations and other printing, guest list management and seating chart, wedding gown and accessories, bridesmaids' attire and accessories, hair, makeup, spa services, grooms attire, groomsmen's attire, wedding rings, ceremony venue, ceremony music, ceremony decorations, reception venue, reception catering, reception music, reception decorations/centerpieces, wedding favors, wedding cake, flowers, photography/videography, transportation, rental items (tent, chairs, tables, linens, glassware), accommodations for bridal party and guests, rehearsal dinner, marriage license, gift registry, info on wedding customs and etiquette, wedding announcements, thank you cards, honeymoon planning/ travel info.
Testimonials
It was great being able to hand over all that stressful planning to someone else before my wedding. Before I hired Katherine Martinka, I thought that wedding planners were only used for big lavish weddings. I was extremely happy with all the details and the price. I highly recommend her to anyone. The shower she planned for me was very creative and the location suited me perfectly!
Susanne (Wedding Shower June 2009 and Wedding July 2009)