Oomph Events
Opeyemi Bello
corporate event planner, event planner, luxury event and wedding planner, wedding planner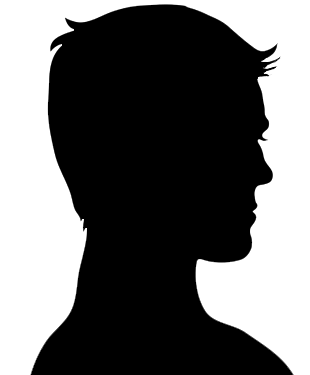 Abuja
+2347063994447
oompheventsng@gmail.com
Bespoke events planning and execution for those that appreciate moments
Opeyemi Bello is a trained marketing and networking professional and a seasoned Event Planner/ Producer. As the Creative & Marketing Director of Oomph events, he is invested in innovation and the seamless chronology of every event.

OOMPH =
ORGANIZED
ORIGINALITY
MULTI-TASKING
PROBLEM-SOLVING
HONESTY

Opeyemi bagged a distinction in Advertising and Marketing from the Hull University Business School, United Kingdom. He then began his journey by working on events pro-bono.

Currently a trained event planner with over 5 years' experience, he has attended several masterclasses in Nigeria such as the Busybee Annual Business Summit and is currently undergoing an online training with QC event school, Canada with 3 expected diplomas: International Event and Wedding Planner, Event Décor and Luxury Event Planner.

He is the go-to-guy for corporate and social event management, marketing and brand management in the aspect of networking. He is passionate about helping small businesses grow by improving their structure. His reputation as the crisis manager for clients' events and a solution provider for small businesses, has earned him the name "Mr FixIt" within the event Industry.
Some Corporate Events he has worked on include:

• Live Your Dreams Africa (Lagos and Abuja),
• Johnny Drille Room Live in Abuja
Amongst other events.

As a strong collaboration advocate, he works closely with other planners. One of such includes Chimera Events - during the visit & Masterclass of an international event creator, Walid Baz.

As a trainer, Opeyemi has spoken in trainings held by the
• Busybee Academy
• Hospitality bootcamp with Funke Awobokun
• Professional Event Planners and Vendors Association of Nigeria (PEPVAN)
• Numerous online platforms.

Opeyemi is a member of several associations including the Association of Professional Party Organizers and Event managers (APPOEMN) and Abuja Planners Forum (APF).
Services
Oomph events is a full-service event consultancy and management company. It is a fully registered limited liability and the name "Oomph" depicts strength or energetic activity, which portrays how we exceed clients' expectations as we plan, manage and coordinate events.

What makes us different?
At Oomph, we are innovative in your event production while maintaining an excellent planner- client relationship in order to create a memorable event. We pride ourselves in taking the stress out and allowing you focus on enjoying your day. We are invested in the chronology of every event and known for our detailed time management of events. We offer a bespoke service that is tailored to your requirements and we do it excellently well with clear strategic goals, defined milestones, and a comprehensive plan. Our attention to detail ensures that we've got you covered at every point while keeping the budget, goals, vision, and client's needs in mind at all times. Our Unique selling point is our ability to invest all our resources to ensuring your dream event becomes a reality.

•EVENT CONSULTATION: Determination of client requirements and proposition of seasoned and competent vendors

•EVENT MANAGEMENT: On the day coordination of vendors & hostesses and proper management of event timeline and MCs scripts

•EVENT PLANNING: Budgeting and management, Payment timeline, Creation of timeline of events prior to the event and also on the event date

•GUEST MANAGEMENT: Hotel recommendation & inspection to help ease the check-in experience

•LOGISTICS: Discuss transportation options, coordinate airport pickup of guests and coordinate transportation during the event for client and guests

•SET DESIGN: Recommendation for seating arrangements and stage design

•THEME SELECTION: Guidance to personalized themes

•VENDOR MANAGEMENT: Take charge of every vendor sourced to ensure proper service delivery based on previous agreements

•VENDOR SOURCING AND CONTRACT EVALUATION: Sourcing, booking and liaising with suitable vendors: Cocktails, Cake bakers, Caterers and drink handlers, Décor, Live bands/DJs, Makeup, MCs, Photographer, Rentals, Security, Videographer etc.

•VENDORS' MEETING: Schedule and coordinate the vendors' meeting to clarify event expectation and timeline with every vendor

•VENUE SOURCING: Recommendation, analysis and inspection of site vendors