Alicia Green
event planner , wedding planner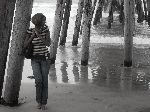 Valdosta, Atlanta, Tallahassee, Jacksonville Areas, GA
aliciadgreen@gmail.com
*For Your Big Event, Making Your Dreams Realities...
Hello and thanks for stopping by!

Let me tell you a little about myself.....I got married on June 14, 2002! My husband is military so I have moved around. I went to college and have a medical degree as well as three certifications including one in wedding planning!
I am VERY easy to get along with, and can make sure everything is taking care of! If there are any questions, please feel free to ask......

I am also open to other locations that I may not have listed, so feel free to ask about that as well if needed.
Services
You name it.....Im open!

*Weddings
*Bachelor Parties
*Maybe you dont need someone to help with the whole wedding.....maybe only in center areas?? Im there!
*Birthday Parties
*Anniversaries
*Grad Openings
*Album Releases
*etc.....