Joanna Ray
event planner , wedding planner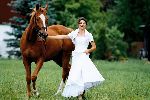 London
0780 144 4406
joanna@roseweddings.co.uk
The Wedding Planners
Rose Weddings offer a bespoke, personal and flawless wedding service. We are dedicated and reliable company and in all cases maintain the highest standards possible.

Our director and main planner is Joanna Ray who prior to creating the Rose Weddings Ltd company worked for many years as senior vice president in the IT industry. Joanna is no stranger to working under pressure and to deadlines. Her passion for weddings was born after planning her own daughter's and best friend's weddings.
The average wedding takes over 200 hours to plan which equates to month and a half of full time work! A good wedding planner will save you both time and money.

Every wedding is unique and after your free initial consultation we will build a project plan that will cover the requirements and timelines. Using our knowledge and expertise we can assist you in developing your ideas, this is your day and we will work with you to ensure that your dreams of unforgettable and perfect wedding are met.

Rose Weddings can help and guide you through the multiple options available and help you to stay within your budget and will research best solutions offering value for money.
Services
Our company offers a bespoke wedding planning service. We concentrate and specialise in organising weddings in the UK, Cyprus or Poland with packages designed to meet the needs of different brides. We are flexible and you can choose the level of support you need from full project management to on the day co-ordination or we can create one especially for you.

Here are some examples of most frequently asked for services though we are most happy to provide custom made once as well. Your wedding should be whatever you want it to be!

All inclusiveThis package covers all that is required from the start of the process through various steps including the support and coordination on your wedding day. All brides are initially invited to a meeting arranged at a time and place convenient to discuss the approach, ideas, legalities, budget etc. We'll be contributing our experience and knowledge in designing, planning and organising weddings. The initial consultations are designed to discuss your desires, themes, style and type of your wedding and any special touches you require.

All inclusive package will give you the project plan specifying the tasks that need to take place, various meetings with different vendors and suppliers and the most important the timing of those endless tasks.

Wedding Day CoordinationThis package is designed for the couples or brides that would like to plan and organise their wedding by themselves but in order to enjoy their special day would like to engage the professional assistance on the day to guarantee that everything runs smoothly. We would schedule to meet you ideally month before your wedding to understand your schedule and plan for the day. We'll also guarantee to eliminate any possible risk of mishaps on the day in the event that something might go wrong. On the day we'll act as the point of contact for anyone having any issues or queries.

Custom Consultancy ServiceThis package is designed for individuals that would like a la carte wedding or need help in certain areas eg; help to design your theme, find a perfect venue, photographer, videographer, florist, honeymoon destination, plan of actions required to take place in order to successfully plan and organise your wedding.

Wedding Gown AssistanceThis package is design to offer the personal service of our wedding planner to accompany you on specifically tailored day of wedding gown shopping. We'll offer our professional experience and help you to choose a gown that is in keeping with your individual wedding theme and your budget.

You can rest assured that whichever service you choose we'll have your best interest at heart. Any cost savings that we negotiate with vendors or any discounts will be passed on to you.
Testimonials
"Thank you for helping Clive and myself with planning our wedding day. You've made us feel very special. Also thank you so much for finding us such a great photographer, we'll treasure our album for ever.. Thank you so very, very much."
Amanda & Clive
"Wow, you did a fantastic job and we had an unforgettable day! Our Friends and Family are still talking about it and it has already been 4 months ago! Thank you for your dedication, we wouldn't have done it without you."
Claire & Peter (Mr & Mrs Clarke)
"Mike and I had the most amazing and beautiful day thanks to you. We are also very grateful for saving us money which will go very nicely towards the deposit for our first property, you'll get an invite to the house warming! Thanks and buy for now"
Lizzy & Mark
See All Testimonials