Louise Perry
wedding planner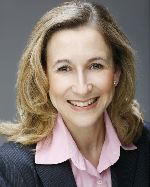 Brentwood
info@perryproductionsltd.co.uk
Your wedding, your way
My company, EC Wedding Design will help plan your wedding your day, and make sure it is the greatest day in your life. I pay particular attention to the detail because I believe the success of your wedding is down to the detail. Of course, it goes without saying that we'll organise all the big things perfectly - in a timely and efficient manner. But it's the small things that make the difference between an 'okay' wedding and a wonderful one – and we know 'okay' isn't good enough for you and it's certainly not good enough for us.
Here is my background: I graduated from Laine Theatre Arts, and began my professional career in musical theatre. Stints in pantomime and summer season were closely followed by numerous tours and musicals in London's West End.

Theatre credits include: Serena and Miss Bell in fame, Cambridge theatre, London. Brenda Lee and the young Patsy Cline, in Patsy Cline - a musical Tribute, both on national tour and in the West End. An extended stay in the German capital, Berlin, I played Gloria in Return to the Forbidden Planet.

I have literally performed all over the world and not just in the theatre. I spent time at sea as a production vocalist for Celebrity Cruises. I am also a versatile cabaret performer having supported a whole host of showbiz stars. I can be heard on several cast albums and I have worked extensively as a session singer. Whilst working in the theatre I formed my band, One Foot in the groove I have been working in the wedding industry for the last 10 years as a supplier of live music. I have performed at hundreds of weddings and so I know the industry well, so I decided to take this one step further and train to be a wedding planner.I have managed to combine all of this with a very successful career as a radio and television presenter.
Services
Initial consultation is totally free of charge. We get a chance to chat through your ideas and you get to see if you'd like us to help plan your big day.

Wedding Workshops: For brides who don't quite know where to start with their wedding planning. Based on the initial consultation we will provide you with a pack of information including:

How to plan your wedding
How to set a budget.
What format to use for the day.
How to theme the event with your
personal style.
Project planning and order of tasks.
Delegation of tasks.
Recommendations of trusted suppliers.

This is a two hour get together with anyone you'd lik involved with your wedding planning. It will be held at our offices or at your home. We will give you plenty of things to take home with you to get you started. This is also ideal for the bride who would like some help starting them off, but would like to plan the wedding themselves.

2. Full Planning
From the moment you set the date we will work with you at providing the day you have dreamt about without you loosing any control over your wedding. This is a start to finish service from our initial meeting right up until the thank you cards have been sent out.

We will help with your budget, venue search, find the right suppliers for you and negotiate with them arrange all the contracts. We will meet regulary to update all of your plans. Help send out invitations, help source clothing, book honeymoons. On the day we will co ordinate everything, table plans, seating arrangements, decoration of your chosen venue. We will be on hand from early in the morning until the last guest has left to make sure all of the planning comes together and your wedding day is a day to remember

3. Wedding day Coordination
This service is for clients who require extra support and peace of mind on the day itself. We will be there to oversea your whole day so that you can relax and enjoy it. We will meet 2 weeks before the wedding to handover contact details of suppliers. We will then contact them to finalise details.

4. Bespoke
This is tailored to your exact requirements. You might be having trouble sourcing a certain supplier, you might need advice on themes or you just might need a friendly face to chat to and take away some of the stress. We charge hourly for this service.