Cosmic Glamour Creations
Desiree Burland
makeup artist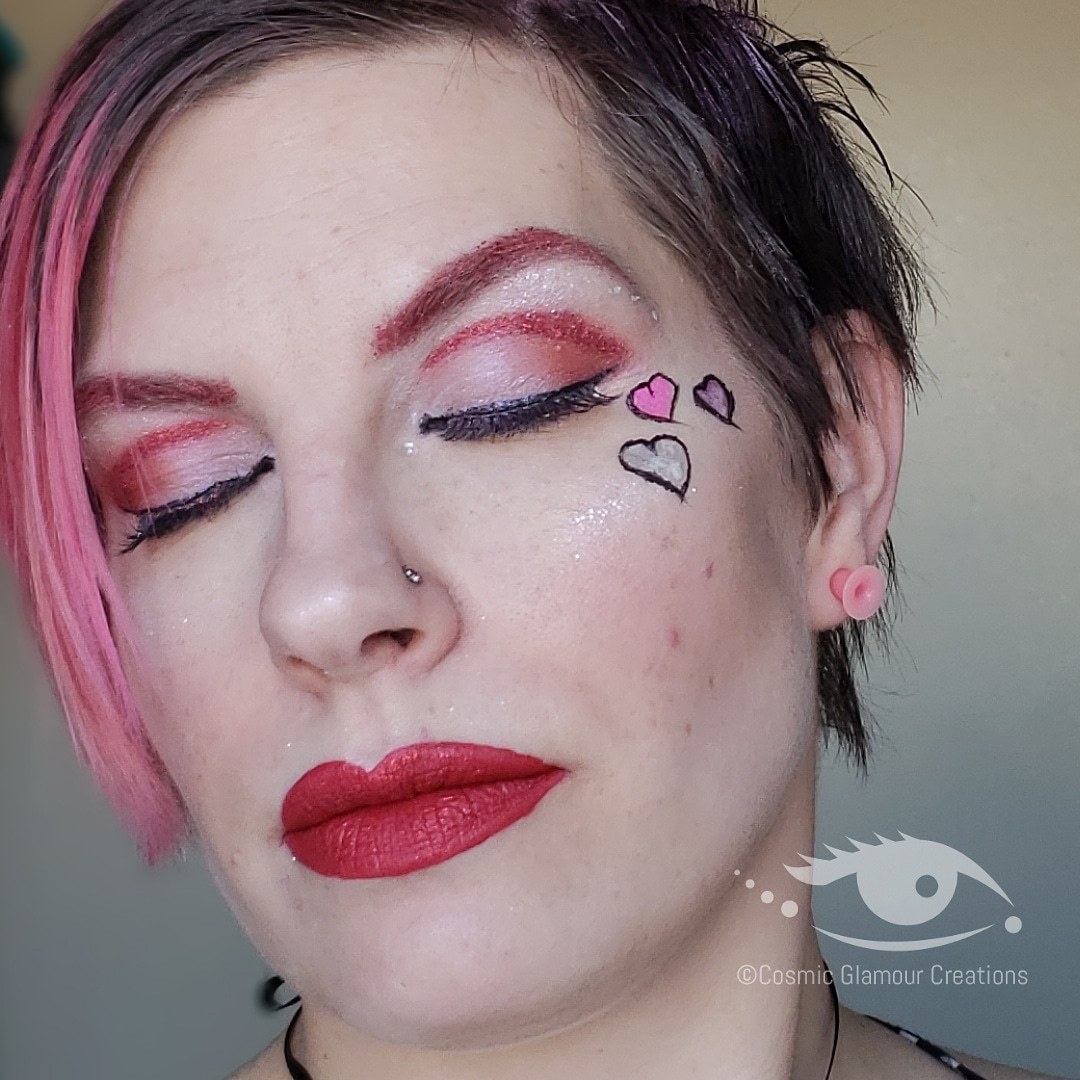 Calgary, AB
403-922-7609
Desiree@cosmicglamourcreations.ca
Enhancing your beauty from everyday to out of this world.
Calgary makeup artist specializing in bright and bold styles as well as refining your beauty.
I have been a makeup enthusiast for over 10 years. I realized that makeup is a true passion of mine as it can transform and transcend one's confidence and ability to face the world. Over the past 10 years I have self-taught through YouTube videos and attending makeup lessons at local retailers. There I learned many skills and different techniques that I apply to my daily makeup routine. About a year ago I was approached by a friend to do makeup for herself and her colleagues for pride festival here in Calgary. Realizing that I could turn my passion into a career, I started to research school. I'm a stay-at-home mom so an online course was the best fit for me and my family. Enter QC Academy, I am currently enrolled in master makeup artistry where I will learn many different styles of makeup. I already have the basic knowledge of how apply makeup its time to hone my skills. I am more commonly known for my bright and bold makeup style but I am also able to guide you to refine your style. Lets enhance your beauty from everyday to out of this world.
Services
Cosmic Glamour Lesson Create your alter ego and learn how to create it on your own. Includes 1 pair False lashes, extra jewels and 1 tube glue will be provided
Makeup Lesson Create a natural look just for you that you can recreate anytime.
Special Occasion Application Makeup for a special occasion with an evening look. False lashes can be added for an additional charge
Cosmic Glamour Application Create or redefine your alter ego with a bright and bold look that includes false lashes and jewels
Makeup Application Makeup application to bring forth your inner beauty
Testimonials
One of the best experiences I have had with makeup application!
Tahnee F
She has great talent. She made me look fantastic even though I'm 70 years old.
Yvonne B
Desi made our pride event pop with team co-ordinated pride makeup. We looked amazing, in the spirit, and I'm sure it helped boost charity proceeds thst day. We couldn't have been happier.
Sacha B