Henrietta Botsio
event planner , wedding planner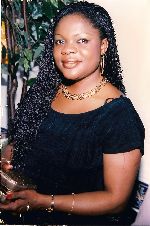 Brampton, ON
905-654-0699
henrietta.icon@yahoo.ca
Exhale Wedding and Event Planning will give you a peace of mind. So relax and enjoy your special day.
My passion for planning and organizing wedding event makes me truly excited to be in this field. I have great attention for detail and organization. With my years of experience I have helped friends and family plan their wedding and organized parties, special event, conferences and coperate event.

My commitment to my client is to provide quality service and my goal is to take away the stress and bring their dream into reality.
With years of experience organizing wedding and special event I understand what it takes to plan and create a perfect event.

My passion in wedding planning I am now a certified member of International Wedding Planning Professional.
Services
Exhale Wedding and Event Planning offers a wide range of service to suit almost any style or budget. Exhale provides exquisite planning and delivered a professional friendly service. Initial panning meeting and interview to obtain clear understanding of your vision. unlimited expert advice via phone and e-mail. Create detailed wedding day time line for the vendors, budget creation and monitoring. Suggest or locate the venue and negotiate contracts plan the design and aesthetics of the event as well as orchetics all the details of the event. From start to finish I work with you to achieve the event that reflect your style. If you're too busy to deal with the intense time commitment that wedding planning demands, let Exhale handle it all for you. Contact Exhale then relax and enjoy.
Testimonials
I just want to say thank you for all your hand work it was so well organized. Efua.
You are amazing every detail you planned made it so special. Sindy
Thank you you are wonderful we couldn't done it with out you. Marcy & Joe
See All Testimonials