Morgan Warren
event planner , wedding planner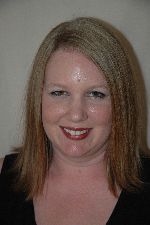 Salem, OR
503-576-1701
atime4memories@gmail.com
Whether you need a little direction or a lot of professional guidance A Time 4 Memories LLC is here to help. I will plan according to your w
I will work with you to customize your wedding/event plan. I design with your vision, style and personality in mind. I pay very close attention to detail to make every element of your day perfect. I can be there with you every step of the way or put finishing touches on already made plans.
Services
I offer a range of services and can customize packages to meet your needs.

Consulting- Budget, timeline, venue selection, photographer selection, outline of planning process and checklists provided.

Day of only- Meet with you 2-3 weeks before to get details. Be there all day to make sure everything runs smooth, deal with any problems that may arise. Make sure your plans and wishes are carried out.

Ceremony only coordination- I will arrive 2 hrs before ceremony, prep participants of roles and duties, line up and cue participants, coordinate details with officiant, DJ and photographer, make sure a schedule of the ceremony is followed. Rehearsal coordination can be added.

Basic Coordination Package- Rehearsal wedding, wedding day itinerary, oversee vendors you have selected, ceremony itinerary, reception itinerary, oversee reception set up, initial consultation and 2 planning meetings.

Premier Package- all services from basic package, wedding budget, checklist and timeline, contact vendors to set up meetings, attend meetings, negotiate contracts with vendors, follow up with vendors, 5 total planning meetings.

Additional Services include, Engagement parties, Bachelore and Bachelorette parties, Honeymoon planning, Guest list and RSVP tracking.

Birthday, Anniversary and Graduation Parties.

Event planning for corporate and nonprofit events. Please contact to discuss specific details.