Deborah Oakley
event planner , wedding planner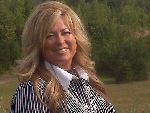 Commerce Twp, MI
248-842-5005
nvisionit@hotmail.com
Give them something to talk about...
What do you nVision?
Every Wedding and Special Event are unique...that is why we are here to help make your special vision a reality to guide you through the planning process and create an event that fits your style, personality and budget for an unforgettable event!
We are passionate about using our creative abilities to transform your vision to reality and how it can bring so much joy and oohs and aahs for one special day.
Services
nVision It is a full-service event planning business. From the smallest detail to the most extravagant request, we are here for you.
Packages
nVision It has created a variety of packages to fit your specific needs.

"Short & Sweet"
"Details Make the Difference"
"Give Them Something to Talk About"

Together we can create the perfect package that will be tailored to your taste and stylish wishes. Let us know how we can meet your needs with a custom package.
Testimonials
I was very blessed to have met Deborah and to find out that she plans events. I was just a few weeks away from getting married and didn't have plans for my rehearsal dinner yet. I frantically explained to her the situation and she calmly replied that she would take care of it and not to worry. And I didn't worry from that moment forward!! She planned and carried out our plans wonderfully. We enjoyed a fabulous Italian dinner, and had traditional red and white checked tablecloths. She even enlisted help for decorating and serving. The room looked wonderful. Wine was at every table along with cheese and olive platters. The food spread on the serving table looked elaborate and it was all delicious. Deborah goes out of her way to make your event special. She will listen to your requests and carry them out with detail. You won't have to worry about a thing when she is your event planner!
Becky Rosenthal-A blessed bride
"Working with Deborah for my wedding was a wonderful experience. She went out of her way to create a beautiful winter wonderland for my special day, from the entrance wreaths, to color coordinating with the florist, to the candles and "snow" that covered the stage...she managed all of the details all without any obvious stress. I especially appreciate how she worked with me to make sure that it was what I wanted. She was extremely helpful in finding inspiration when I didn't have any, and creating the masterpiece in my mind when I did have a specific idea. Thanks for my magical day!"
Halen Seevinck