Erik Staley
wedding planner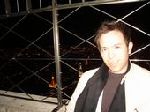 San Francisco, CA
415-601-9385
artistemon@gmail.com
Do you dream of a truly fantasy wedding?
As a graduate from the Academy of Art University in San Francisco in Interior Design, I've become well versed in the art and design world. It's been an exciting journey transitioning into the world of wedding planning and I'm more than thrilled to share my creative mindset and imagination with clients looking to make their special day truly unique.

I desire to create designer weddings, weddings that are contemporary and avante garde that can be categorized as nontraditional.

If you are looking to plan a themed wedding or desire to have someone truly design a wedding then my company is the right one for you.
I decided to pursue wedding planning recently after graduation from the Academy through the QC Event Planning course. I am certified IEWP as a professional wedding planner as well as a member of ABC and ISES.

My extensive travels globally, professional design training skills and life experiences have provided me a with a wide range of interests and a distinct style that allows me to set any event apart from the rest.
Services
My services include wedding planning, private party planning and event design. I can assist you with planning/designing your entire wedding or we can sit down together and go over the planning process so that you have a well organized plan to get the wedding going on your own. I also offer "day of" on site services for the day of the wedding to act as the coordinator so that you can enjoy your day stress free and rest assured that your dream day will go off without a hitch.

If you're looking to throw a private party, a birthday, an anniversary or a graduation I can create an amazing atmosphere filled with great activities and tasty food all within a set budget. Your guests will leave talking about your event for years to come.

My design skills are at the professional level and allow me to create the most intricate and inspiring atmospheres for any event. If you have a wedding, party or corporate event that needs a decor that reflects the style of your event after the plans have all been set, I can design your events decor in extraordinary ways to fit any budget.

I'm certain no matter what function you have planned, I can assist you to make it the absolute event of the year.