Courtney Singleton
event planner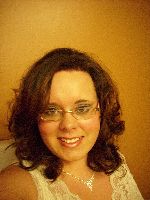 Louisville, KY
502-380-7368
Mrs.Singleton@hotmail.com
Elegance On A Budget
My name is Courtney Singleton. I am twenty-one years old and have been married for three years. I have always been very organized and structured and it wasn't until I began planning my own wedding that I realized I could actually be doing what I love to do as a career!
Weddings and Events of any kind can be so hectic and stressful so let me help by taking on that burden.
With the economy the way it is these days, it's harder to be able to afford to have fun. But with my help you can have the best of both worlds... glamorous parties on a Salvation Army budget. The secret is knowing the secrets.
Services
Services include:

One Time Consultation
Consultation Only
Full Service Planning



~One Time Consultation is for the person who wants to handle the event by themselves, but need to know some good ideas, themes and the best money-saving tips.

~Consultation Only is where we will meet several times until the date of the event to go over ideas, themes, money saving tips, etc. This service allows me to help, but not actually plan things out.

~Full Service Planning is all of the above, but I will be more hands on. I can run errands, go shopping for all materials needed, I lead the rehearsal, handle the vendors, etc. I will be dealing with every detail that needs attention.
If hair and makeup need to be done or some photos needed taken, I will do that as well. This service is unlimited.


The fees are based on the time frame we will have until the date of the event. Please email if you have any further questions.