LaKesha Womack
event planner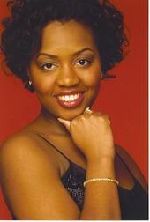 Evergreen, AL
251-230-0512
contact@lakeshawomack.com
Make your next event a premier event!
Planning the perfect event can be very time consuming and extremely expensive. We have a team of professionals that will take your event idea and budget and create a premier event that will be the talk of the town.
We offer assistance with family reunions, banquets, dinner parties and corporate outings.
Services
We provide the following services:

Assist with decision making
Assure all deadlines are met
Assure budget is not exceeded without prior client approval
Create time line of to do's leading up to the event
Develop color scheme and/or event theme and ensure it remains consistent throughout the event
Handle "day of" event details
Manage contact with vendors
Negotiate contracts with vendors to ensure you receive the best deal
Manage invitation list and responses