Ideal Design
Helen Torres
color consultant, green designer, home stager, interior decorator, interior redesigner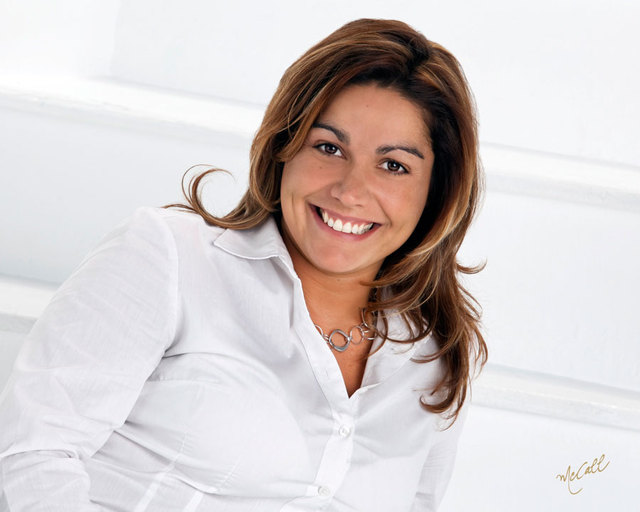 Laval, QC
450-934-6516
Helen1.torres@hotmail.com
Decorating and designing your vision into reality, one room at a time
Make known who you are threw décor and design with ideal décor. We can transform your house into a home, a room into a retreat, or even a space to be multifunctional. Whether you are building your dream house, renovating or even selling it, let us help you execute your vision. We convert hotel condo to vacation homes, hotel lobbies into grand foyers; we also stage to list and sell. No job is too big or small for Ideal Décor. We all have that room in our homes that we are just not using to its best potential, or the one piece of furniture we love so much, but it just doesn't seem to fit with anything else, or as simple as setting the mood in a room with the right colors. You are not alone, having a great image in our minds of what a room is to look like, is not always easy to achieve. Our team at Ideal Décor can make that happen, from our carpenter who can customize anything just right, to our gifted painter who brings color to life, we can't forget our refurbishing and upholster team who saves us not only money but the items that are most precious to us. Our team at Ideal décor thrive on creating the space you need or dream of. Whether you are looking for that multipurpose functional space or a space you can express your individuality in, we can do that threw decorating and designing one room at a time. Together at Ideal Décor we aim to surpass your expectations, and our job is not completed until you say it is. Our goal is to realize your dream space in the most cost effect matter. We will find all the hidden charm that already exist in your room and furniture, then only remodel what is necessary to complement and attain the look you desire. Ideal Décor touches the lives of our everyday people by making their homes as glorious as they feel or as functional as they need, we can beatify on any budget. Targeting rental pool Condo Hotels gives us the privilege to display our talent; a contract can consist of multiple units at one time allowing acknowledgment of our abilities to so many different people worldwide. At Ideal Décor, we listen, we plan, prioritize, seek approval, we are transparent, and we always meet deadlines. Our success is measured by repeat business and referrals; therefore our business is to make sure you are still talking about our gifted team long after we have left the building.
I have always enjoyed interior decorating. I have been passionately interior decorating for friends, family and referred clients as a hobby for a few years now. I was employed as an executive business manager for over 10 years. This was a high stress level position, and such a demanding job it took up a lot of my free time, not allowing me to focus on what I love to do.. I attended Concordia university business school, i am also a certified international freight forwarder CIFFA member. I handled high level national business development and set up international sales offices. This being said, my full time job did not permit me to explore my talent and passion for interior decorating. Today i am a full time certified interior decorator and home stager and i am committed to decorating and designing your vision into reality, one room at a time.
Services
The process is as easy as 1,2,3...

Step 1 – Initial Consultation

A no obligation meeting to discuss:
• Your interior project
• Current and future functionality of this space
• Your personal style and lifestyle needs
• Your budget
• If pre-sale styling; market/ target audience, value and full property assessment

Step 2 – Concept Design

I will personally guide you through the creative process and suggest a range of concept that meets your style and functionality needs.
You will receive;
• A mood board
• Concept boards including samples and colour schemes
• Floorplans and detailing Furniture placement
• Cost and budget breakdown
• Supplier contacts and cost where applicable
• Written report / action plan (for pre-sale styling only)

3- Design Installation

I can project manage the end to end installation of your design/ action plan.
The process includes:
• Product advice and selection (often and trade discount)
• Liaison and coordination of contractors and trades
• Bespoke custom furniture solution design and installation
• Interior styling
• Furniture detailing
Testimonials
I recently purchased a beach condo and i was looking to renovate. I wanted this condo to be a part time get away for family and I. I will also be using it as a rental property during the weeks I am not occupying it. The unit is outdated, a health hazard and the furniture must all be replaced. I would like the furniture to be durable and easy to clean. This is also a one bed room unit, but I would like to create additional sleeping arrangements. I have a fixed budget and I need this completed within 30 days. The out come was a success, Ideal Design kept me very happy by staying within my budget and deadline. Most of all they exceeded my expectation, I am loving my get away home and i am making a great return with my rental property.
Mr. Green