Yvette Mendell
event planner , wedding planner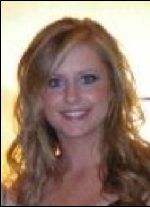 San Francisco Bay Area, CA
925-513-2672
yvette@atrinityevent.com
Making Memories with Elegance and Class
Yvette brings passion and excitement to each new event she encounters. Constantly looking for new ideas, Yvette always brings creativity to the table, ensuring each event is truly unique and made of memories that will last a lifetime. Her attention to detail and love for organization allows the execution of these one-of-a-kind events to be completed with professionalism and grace. Always looking to lend a helping hand, let Yvette assist you in creating the event of your dreams.
Biography

Yvette Mendell is a recent graduate of Santa Clara University, with a Bachelor of Arts Degree in Communications. During her time there, Yvette was involved with various philanthropic organizations where she took an active role in coordinating and participating in their many events and fundraisers. Since her time at Santa Clara, Yvette has been working with event coordination company A Trinity Event. It is here, that she has truly been able to explore the world of events and allow her creativity to take hold. Through currently earning International accreditation and successfully completing each event she takes on, Yvette is taking event professionalism to the next level.

May it be a wedding, milestone birthday, anniversary or even corporate gala, Yvette can do it all. Not only does she cover all types of events, her services offer a range of planning variety. Whether you need someone there from the very beginning to assist you with every detail, be there the day-of to manage your event or something in between, Yvette works with you to get down to the essentials. No matter how big or small your event may be, Yvette dives in full force with enthusiasm. Call today to book your free consultation!
Services
Weddings
Let A Trinity Event take the stress out of the wedding planning process. Take a breath, enjoy your engagement and feel at ease that professionals are managing your every detail. This is you big day, you should get the chance to enjoy it!

Our Services Include:

• Full Planning, Coordination & Design
• Partial Planning &Coordination
• Day-of Wedding Coordination

*Please Call or Email for a Complete List of Our Services*

Additional Coordination Assistance Includes:

• Engagement Parties
• Bridal Showers
• Bachelor/Bachelorette Parties
• Rehearsal Dinners
• Post Wedding Brunches

Corporate Events

Make your next corporate affair a day to remember. Combine form with function to ensure professionalism while also giving you function an ever lasting pizzazz.

Our Services Include:

• Corporate Galas
• Award Ceremonies
• Press Conferences
• Fundraisers/Charities
• Team Building Events
• Grand Openings
• Holiday/Corporate Parties
• Conventions

Social Events

Always throw the parties, but never get to enjoy them? Let A Trinity Event do all the work and have a chance to actually participate in the fun. Whether the event is large or small, A Trinity Event will be sure to wow you and your guest and truly give them a day to remember.

Our Services Include:

• Birthdays
• Anniversaries
• Cocktail Parties
• Holiday Parties
• Reunions
• Cotillions
• Sweet Sixteen's
• Bar/Bat Mitzvahs
• Baby Showers
• Dinner Parties
• Graduations
• Quinceañeras
• Milestone Religious Events

**Please Call or Email for More Information!**
Testimonials
You are WONDERFUL! I left our meeting feeling relaxed and excited, and that everything would be in good hands.
September 2009 Bride
I want to thank you again for all of your hard work this weekend. You made a huge difference for us, and you made it a lot easier for us to enjoy ourselves without having to worry about all the little details.
August 2009 Groom