Compass Rose Style Consulting
Kallie Ecker
personal stylist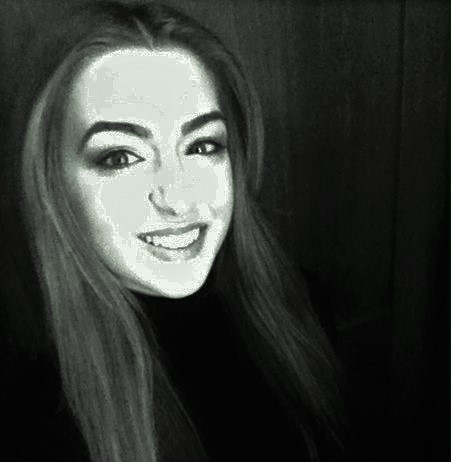 Eagle River, WI
715-891-6607
Klaud.ecker@icloud.com
-Your Guide in Discovering the True Beauty of You-
Compass Rose Style Consulting is your guide in navigating all things style. Whether you need a simple word of fashion advice or desire a complete transformation, Compass Rose is here to serve you on your journey to the true you! I approach your personal image in a holistic way, viewing fashion as a way to create harmony and embrace your own uniqueness! So leave your worries behind and get ready for the ultimate styling experience; I can't wait to wok with you!
A LITTLE BIT ABOUT ME...
Hello there! I'm Kallie (Rose) Ecker, the founder and stylist behind Compass Rose Style Consulting. I was born near the city, grew up in the country and now live somewhere in between! I love beauty AND brains, rustic AND elegance, comfort AND style... For me, fashion is a personal and practical, yet beautiful way of self expression of who we are.
Being the youngest of four girls, fashion had been cultivated in me from little on and in recent years all of my ''observational learning'' had frequently been called on by family and friends to assist them with fashion styling; and I loved every minute of it! Realizing I had found my niche in life, I decided to pursue fashion styling and fulfill my passion of helping others come to fully love and embrace their beautiful uniqueness.
I am a Certified International Styling Professional (CISP) through the QC Style Academy and completed my training under the guidance of Certified Image Consultant and Stylist Mallory Sills. This training has been the capstone to my styling education; although I am always researching in my free time to continually be cultivating my knowledge of styling.
Services
-All services are $75/ hour, unless otherwise noted.
-A travel fee will be applied to services done outside of a 45 mi radius of stylist office.
-Mix and match by combining any three or more services to create your own customized styling experience and receive 15% off of your investment!
Offering of Services:
CONSULTATION- Free with continued services! 1 hour complete evaluation of body shape, eyebrow shape, face shape, hairstyle, makeup, glasses, skin tone and seasonal color. In this consultation, we'll discuss reasons for styling, personal image, estimate of investment and create an outline for your style goals.
WARDROBE EVALUATION- Recommended time of 2 hours for an evaluation and cleanse of your current closet. We'll take inventory of needed items and compile a shopping list from wardrobe gaps.
PERSONAL SHOPPING- Recommended 3 hours of time to take you shopping, where you will learn smart shopping strategies and how to find clothing for your style as we complete your shopping list!
SHOPPING SERVICES- Is shopping not high on your list? No worries! You provide your list and budget and I will conscientiously shop to get you the best items for the best price in your budget.
PERSONAL STYLING- Recommended time of 2 hours for styling your wardrobe, hair, makeup and accessories and where you'll learn how to pull it all together to create an image you love!
WEDDING AND SPECIAL EVENT STYLING- We'll look at the theme, color scheme, setting and overall design to create a beautifully styled event for you to cherish on your special day and for years to come.
ONLINE STYLING- Are you stumped with style but can't iron it out in person? Not a problem! Through your preferred method of online communication, we can work together to solve your dilemma and have you feeling fabulous in no time!
CUSTOM PERSONAL STYLE GUIDE- This guide and reference look book is compiled with recommended options of outfits, accessories, makeup, hair and overall styling; created just for you by yours truly!