Helen Van Hamme
event planner , wedding planner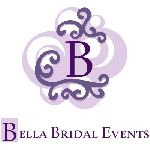 Phoenix, AZ
623-521-7654
mybellabridal@yahoo.com
Making your dreams into reality!
Bella Bridal Events is full service company that provides complete consulting services for weddings and events. Whether our clients want their occasion to be large or small, simple or elaborate, traditional or contemporary, they will have peace of mind knowing that Bella Bridal Events will be there making sure all the details are handled beautifully. Bella Bridal Events services include weddings, bridal showers, honeymoons, receptions, anniversary, baby showers, and all other special occasions planning and coordination. Bella Bridal Events will specialize in giving each client our undivided attention.
About Me.
I am committed to helping you create your dream wedding. I listen to your needs, desires, and brainstorm with you to make the day even more special.
I am here to help bring your ideas to life, not to tell you how your wedding should be.
I have decades of experience in the bridal industry. I bring increased attention to detail and innovative creativity to my work with clients as well as vendors.
I have experience working with thousands of brides and know that every wedding is unique. I will seek to reflect your personality, lifestyle, family traditions, and spiritual beliefs into your special day.

Call Today for a free consultation. 623.521.7654
Services
Full Service Wedding Planning Services



I can oversee every detail of the process from start to finish, including:



•Initial consultation to define your event needs and interests

•Budget planning and tracking

•Selecting and booking vendors and ceremony and reception locations

•Ongoing consultation and advice; ongoing coordination of vendors

•Defining color scheme, theme, and favors

•Advice on etiquette and protocol, timeline

•Shopping for Bridal Gown and Bridal party attire





Day of Wedding On-site Coordination



If you need help only on the day of your event, I can help you:



•Organize and direct the event flow

•Help/coordinate room decoration, setup, layout, and clean up

•Coordinate and pay vendors

•Meet and greet guests



Al a Carte Planning Services

I can help you with any portion of your special day. Just give me a call to discuss any special needs or requests.



Personal Bridal Shopper Service

•Make appointments at local bridal salons and boutique for bridal gown

try on.

•Accompany bride to her try on and assist with all details.

•Accompany bridal party in selecting their attire that will coordinate

with bridal gown, theme, venue

•Day of gown dressing
Testimonials
"Having Helen as my bridal consultant was an unforgettable experience. She took my vision of how I wanted my wedding to be, and found the perfect bridal gown to compliment my wedding ceremony and reception. She has many friends in all aspects of the business and has maintained reputable relationships with all of them. She is highly adored in the wedding industry, and has many years of experience working with different vendors. Helen has creative ideas of how to make a wedding unique to each bride and pay attention to even the smallest details. She truly loves the wedding industry which is clear through her dedication to making the bride and groom's day extra special. If you want a beautiful, memorable, stress free wedding day, I would highly recommend Helen as a wedding coordinator. "
Carrie Okolita
"When we became engaged we knew we would be using Helen VanHamme of Bella Bridal Events for our wedding gown, bridesmaids' dresses, and tuxedos. We met Mrs. VanHamme through mutual friends and referrals, and have used her services for formal events in the past. Now that it was our big day, we were certain that there could be no other. What we had not realized was the amount of planning, organizing, scheduling, follow-up, precision, and execution of minute tasks that would soon overwhelm us. We had also not realized that Mrs. VanHamme also provided Wedding Coordination Services. When we mentioned our needs, she offered to help and we gladly accepted. What followed was months of enthusiastic service beyond what could be anticipated, and more complete that we dreamed. Helen consistently displayed a positive and encouraging attitude. She was genuinely excited about our wedding and offered creative ideas for everything from vendors, timelines and etiquette, to fashion, gift ideas and honeymoon destinations. She even suggested the bachelor party start with a trip to a shooting range – a unique idea and a very big hit for everyone. Mrs. VanHamme listened to our gown, bridesmaids' dress and tuxedo ideas and guided us through several name brands and styles, and arranged for an opportunity to try on all before making a decision. These were very reasonably priced and comfortable. She attended all gown alteration appointments, delivered the dress to the ceremony, and was able to accommodate last minute tailoring and shoe size exchanges with ease. Helen was always accessible by text, phone, and email, and accompanied us with every vendor we interviewed. After our selections she took a command presence and followed up with each, leaving us to never have to worry about details. She even helped make our invitations! Through the months leading up to our wedding we would speak once or twice a week about certain details and choices, but never about problems –we later found out that Helen had solved these before they ever reached us. Over the course of our big weekend Mrs. VanHamme always dressed professionally and treated our family and guests with grace and respect. She arrived at functions before us and stayed after we left. She designed how our ceremony was to unfold and led our rehearsal. She set up and arranged our centerpieces and table favors, and collected these and our gifts at the end of the night, which she delivered to our house the next morning. She even let us borrow her own patio chairs for a backyard barbecue the next day! Helen VanHamme with Bella Bridal Events is a wealth of knowledge and expertise that and was an integral part of our wedding day. She has the experience, enthusiasm, and initiative that we hadn't realized we needed, but very grateful to have found. We highly recommend Helen to anyone with an upcoming wedding who is looking for beautiful attire, creative ideas, as well as thorough and professional coordinating services."
Mr. and Mrs. Streeter Tempe, Arizona April 4, 2009
"I met Helen through a family friend and immediately had a connection with her. She was able to put together our wedding of 175 guests in only 2 months. Helen listened to all of our concerns and made our visions come to life. My friends and family still comment on how wonderful everything looked. I highly recommend Helen and Bella Bridal Events".
Jung Ja