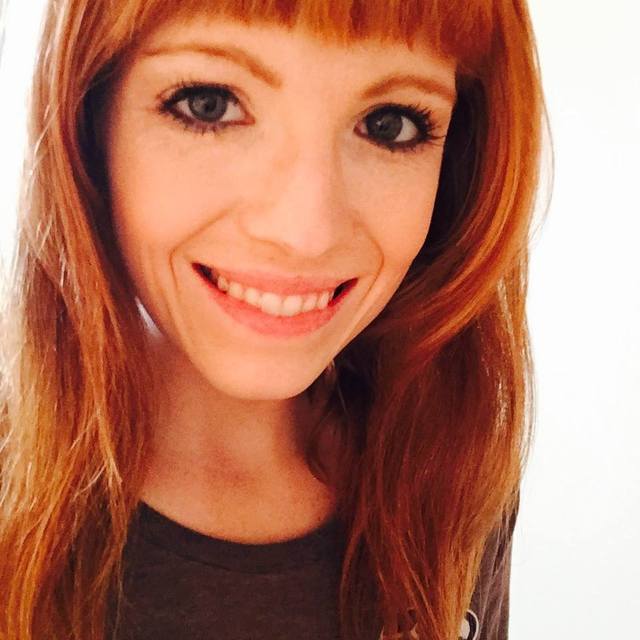 Buckeye, AZ
623-258-3219
abbie.marlin@gmail.com
Hello, my name is Abigail Marlin. I have a passion for organization and design. My passion came from understanding the importance of simplifying my own life. Through having organizational skills, I have built structure in my home and my life. What I do is first approach the space I am working with. Space is the most important factor for me when organizing. Sometimes space becomes too tight or empty. What I do is unify that space and find a solution that is easier for you and your family which will save you hours a week. Second is simplifying. Most of the time then not we see ourselves lost or searching around the house or office space because of too many items misplaced. By simplifying your home you are reducing not only stress but adding value to your home. What I offer is a management solution. I want you to be able to find a solution for you and your family that works. My personal approach is simple, find a solution, simplify, build structure, and reduce stress.
My passion became clear to me at a young age. I enjoyed to be organize. Where most young kids feel like chores are unbearable I found it fun and enjoyable I helped by keeping items organized and neat for example putting kitchen wear away where it belongs to organizing the many books we had around the house and I loved doing it! As I grew up my passion became more apparent as I continued to grow. During my adolescent, I was very organized with my books, notebooks, and folders. The result was my education thrived. It was important to myself to be organized by the way I kept my books, folders, and notes. Through this method I found myself having excellent grades as it was easy for me to find certain notes and folders that were labeled. Further down the line I owned my own business which took a great amount of being organized. Part of having a business is always being on top of things and the best way of doing that is to keep not only my business organized but myself as well. I developed an efficient way of keeping my business organized through inventory lists, daily schedules, and an extended lists for my employees to accomplish each day, which resulted in daily/nightly routines that worked. I coordinated a variety of projects and volunteer work that had excellent results as I was very structured and organized through "to do" lists which helped everyone easily understand their responsibilities which ended in positive results. Structure in my business increased value which brought in happier customers which resulted in more revenue. Management solutions were important to me as they kept things running smoothly and helped every one of my employees have peace of mind in the tasks they were to complete. I chose to sell my business to spend more time with my family and focus on furthering my education. I have two young boys which I think requires even more organization. Through keeping myself and my home organized I have found my kids feel more structured and helps them to learn more responsibility. We save time each week by simplifying our home and keeping ourselves organized. The result is we have more time to spend with one another. I can offer excellent organizational skills as I have had experience through owning a small business to keeping my wonderful family working together.
Services
The services I offer is a peace of mind. There are many days we feel overwhelmed and part of that this is the clutter we find never-ending. I can offer you a way to simplify your life that will result in saving you time and energy each week. You will find yourself improving your way of life with organizational solutions. For example, kitchens can become unbearable with the clutter from dish wear, pots and pans, our pantry, and the clutter of our refrigerators. What I can offer is an efficient and user friendly way of keeping this clutter down while making it simple to maintain. Canisters are a must; they help organize many items from pastas to baking goods. Different sizes insure each item a spot that is not taking up unwanted space. Another great solution for the kitchen are pot racks which allows you to easily store pots and pans instead of having them fall all over each other. Utensil storage saves time by you not looking everywhere for a pasta spoon to spatulas. Other great efficient storage ideas I can offer for your kitchen ranges from spice racks to helping you organize top to bottom, what you reach for each day and what you tend you use many once a week and/or holidays. With a kitchen comes a pantry or where we store our food. Many times I have encountered individuals who loose items in their pantry, cereal being the top one, food storage is very important as it not only saves you time looking for that jar of peanut butter but saves you money as well. That being said pantry storage is a must. I can offer you tools on how to utilize the space in your pantry from cabinets, shelving, efficient storage usage, and creative ideas. Labeling is very important as it helps you find items in a timely matter. Labels also save us time and energy as we find ourselves able to reach for an items quickly.
I can also offer you ideas on how to organize the kids play room or bedroom. Most times I enter a situation regarding the kids play room and/or kids bedroom and the parents are tarring their hair out most times using the phrase "I just cleaned that up". Having two young boys myself, I have developed positive solutions that offer structure and more responsibility for my children. First things first always down size, so many times I enter a room and see toys never played with that covers up extra play space. One method I have seen incredible results on is labeling the bins, cabinets, and/or storage units that toys belong in. Make it fun using different colors for each toy section, pictures, or what you find creative for your children. This process is important because is gives kids visualization to know where the exact spot their toys belong in. I can offer an efficient way for labeling and storing arts and crafts where crayons and markers don't go missing and having colored paper and color books separated and in their own sections efficient storage and organization that works for you and your family.
Laundry rooms and closets can become easily disorganized and cluttered. I can offer solutions and tools where you find it easier for you and your family to keep your clothes, towels, and other items organized. Closets don't always work out for our clothes and belongings and become cluttered and overwhelming. The proper storage units are the most efficient way for organizing and creating a peace of mind for example standing up dressers, racks, hangers, and bins help immensely. I can utilize and organize your closet. Organizing items from tops to jeans to seasonal clothes. You will save time each day looking for what to wear as it will be easy to find and well organized. There are many creative ways for keeping you closet organized as well, being crafty allows you to appreciate the space you can work with. I want to help you find what works for you!
There are many areas in our lives that we find needs to be organized and less overwhelming. Whatever area of your house you feel you need assistance with I am your gal. I want to work with you by helping you and your family find solutions in your home. You will find yourselves having more peace of mind and spending less time each week searching and more time enjoying your life.