Tara Raymundo
wedding planner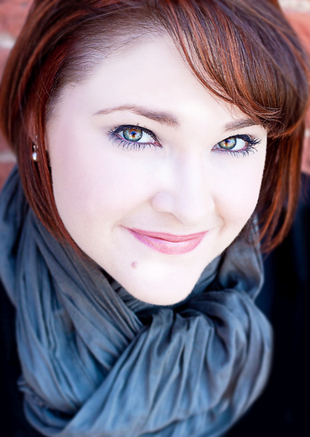 Houston, TX
800-670-9365
info@jourlamour.com
Exquisite Weddings
What are we about at Jour L'Amour? To put it simply ... JOUR L'AMOUR! Your day of love is our purpose, and we are honored to be a part of every bride's special day. We believe there are weddings, and then there are wedding experiences. We believe a wedding experience should capture all the tender and passionate moments and memories that have made you the loving couple you are. Jour L'Amour is founded on the desire to make your wedding a portrait of who you are as individuals and as a couple, and making the planning process an easy one.

We pride ourselves in offering you and your guests not only a flawless event, but a wedding experience that is enchanting and captivating. Jour L'Amour is privileged to be your partner in designing your dream wedding. Our weddings are breathtakingly beautiful and treasured as they are thoughtfully inspired by you.

Our clients can expect personalized professional service, and we are dedicated to meeting and surpassing those expectations. Every wedding we plan is customized to each of our brides – What you want is what we deliver. We encourage our brides to have their gâteau and eat it too!

Here is just a taste of what we do:

• Destination Weddings
• Full-Service planning
• Day Of coordination
• Peripheral Events

Please view our Service page for full details.

The philosophy of Jour L'Amour is very simple. We strive to provide you with honest, thoughtful advice and support throughout the planning process. When you come to Jour L'Amour, we promise to help customize and create your wedding every step of the way, from walking into our office to floating down the aisle to dancing the night away. Jour L'Amour will execute and oversee all the details of your fête, allowing you to relax and enjoy nuptial bliss. Est parfait, oui?
Tara Raymundo discovered her love for planning weddings in 2006. It started with wedding shows, like Say Yes to the Dress, and she began researching all things wedding. A few of her friends and family became engaged over the following years and she assisted them in any way they needed her, sharpening her skills in time management, event design, and conflict resolution. By the time she got engaged in 2009, she thought she had it all figured out, but quickly discovered there was much more involved. Although there were stressful times along the way, she treated each new obstacle she was faced with as a learning experience and always kept grace under fire. She walked down the aisle with confidence that every detail was perfect and the vendors that were hired were professional, talented, and more than capable of executing her vision. After her wedding, she was convinced this was her calling and enrolled in the QC School of Wedding Planning and joined the esteemed Green Lily Weddings as an intern. With her certification complete and internship coming to an end, she decided to fulfill another life-long passion of being a business owner and created Jour L'Amour in 2011.
Services
We love what we do, and we take pride in our clients. That is why it is very important to us to work with our couples as partners to give their dream wedding life. It's our standard that we should both enjoy the process. We know each bride is special and her wedding should be nothing short, but the services we have here appeal to most brides' basic needs. Through consultations and meetings, we breathe life into your dream weddings, making each wedding as unique as each couple. Though we offer a variety of packages, all clients can expect a solid foundation of customer service throughout the whole process.

Wedding planning & Event Management – As professionals, Jour L'Amour manages all the details of your weddings by staying on top of all tasks, keeping organized and adhering to the schedule we discuss with the bride. We believe in open communication with all parties involved.

Financial Management – Jour L'Amour will assist the couple to set a budget and finding resourceful and creative ways bring your dream wedding to fruition while staying inside the budget.

Vendor Management – Jour L'Amour offers extensive knowledge of vendors to ensure all vendors fit your budget and style. We have working relationships with a variety of vendors to help you find the perfect vendors, and we will work to finalize all the paperwork to reflect your needs.

• Une seconde! Already have some vendors in mind? Although Jour L'Amour has a list of preferred vendors, we are always looking forward to meeting and working with new vendors in the wedding industry. Having vendors you trust and feel comfortable with is extremely important. If you have vendors you love, then we love them too!

Technology Implementation – Jour L'Amour is distinguished in the industry because we use technology as tool to make the planning process easier and create innovative wedding day results.

• We publish a bi-monthly newsletter (sign up so you don't miss out) filled with valuable expert advice, trend alerts, and money-saving ideas.

• We actively update all of our social media to provide you the latest news on everything wedding related.

• (Coming soon!) Virtual attendance allows your friends and family who are unable to attend the wedding and peripheral events in person as long as they have an internet connection. Now your mom who lives out of town can be there with you virtually as you try on wedding gowns and your sister who lives overseas can virtually attend your bridal shower.

All packages will include complimentary consultation and use of our Wedding Emergency Kit, which includes more than 40 pieces of save-the-day items.
Testimonials
Tara at Jour L'Amour Weddings is an amazing coordinator to work with - not only does she always have a smile on her face and is a joy to work with - she is very detail-oriented and professional in all situations. I highly recommend her to anyone looking for help to make their dream wedding come true.
Julie Wilhite
Green Lily Events has been very fortunate to have such a tasteful Lead Event Planner on our staff such as Tara Raymundo. Her design skills were crucial the personalization and vision for our bridal clients. I highly recommend Tara as an Event Planner for those that expect the best.
Jessica Zapatero