Akanksha Kriplani Makeup
Akansha Singh
makeup artist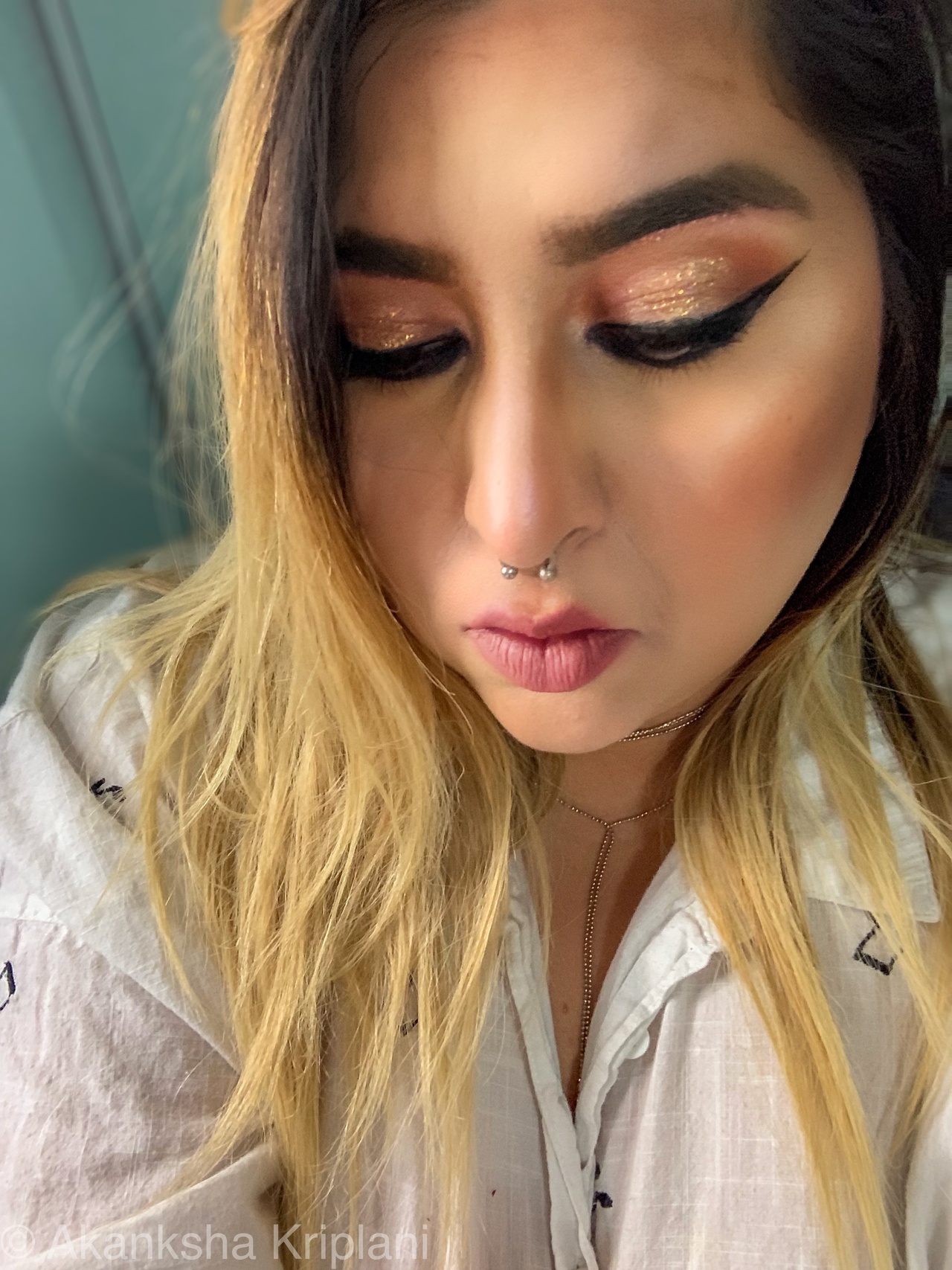 GTA, ON
647-469-9405
akankshakriplani@gmail.com
Makeup is a tool to highlight your feature and become more confident
Hey I am Akansha, a makeup artist who is currently enrolled in QC Makeup Academy School. I am very fortunate to have enrolled in the Master Makeup Artistry course and Fashion Styling. To me makeup is a tool which is used to highlight your features and make you look like you and not someone else. I believe everyone is different and so are their skin and requirements; therefore, as a makeup artist it is my job to fulfill all the requirements and to help you learn the look so that you can redo the look on your own.
My makeup journey started when I was only 7 years old, I used to be so fascinated when my mother used to open her makeup kit to do her makeup and I used to run to her so that she could put some blush on my cheeks and apply some lip gloss on my lips. Getting my makeup done with my mom was one of the best moments in my life, then when I grew up I starting experimenting with colours and learning how to do a smokey eye on YouTube and practicing it in front of mirrors for hours. Then slowly I started experimenting with lip colours, I remember I was so afraid of wearing red but after wearing it for the first time it is one of the colours i swear by and always have at least one shade of red in my purse. I fell lipsticks are one thing that instantly boosts your confidence for example when I want to look fierce i wear red and when i want to look sophisticated i wear nude, people say a lipstick can tell so many things about a person and I believe it.
So after learning makeup on YouTube and practicing for hours it came time for going to college for me and I would never leave my house without wearing because I would feel so incomplete, slowly my friends started asking me to do their makeup and go shopping with them and then I realized how much I love makeup and how I would love for my passion to become my full time job. Therefore, I decided to join QC Makeup Academy and get certified in makeup and personal styling.
I was so fortunate to go a country which is famous for fashion France. Fashion is something the people breathe their, even if they would wear pajamas they sport it with makeup and a hairdo. I was very fortunate to learn makeup and styling from the locals and learn how effortless fashion and makeup is, and that is what I want to give my clients an effortless makeup or fashion styling tips.
Services
Makeup for special occasion
Bridal Packages
Groom and Grooms Men
Photoshoots
Teen Makeup
Makeovers & Makeup Shopping
Testimonials
Akansha really made me comfortable for the process, even brought me coffee! She was creative enough to use it as a prop for her shoot, which was really smart and proactive. She also talked me through the process and nothing was a surprise, except I looked gorgeous at the end ;) .. I showed my pictures to my friends and everybody loved the outcome of it. My boyfriend is in love with me again. All in all, she was professional and yet warm throughout the process.
Sudikshya Karmacharya
Akansha was not only a fun person to work with but also very professional, she asked me about what I like and what I don't like and, made sure to take me through the process. She also made sure to keep the makeup basic as I had asked her to do so and introduced me to red colour which I am very afraid to wear. All in all it was vfun to work with her .
Alicia