Stellanima Consulting and Events
Nichole Morgan
corporate event planner, event planner, wedding planner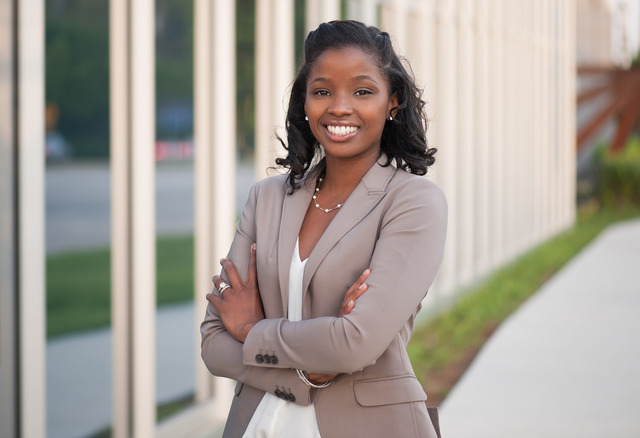 Raleigh, NC
919-926-9674
stellanimaconsulting@gmail.com
Breathing life into your vision | Making excellence our mission
Greetings! My name is Nicholé Morgan and I am the founder of Stellanima Consulting & Events.

In starting this company, my goal was to design a business that could help provide meaningful value and memorable experiences for clients that sought out quality expertise and services for their special occasions, events and business development needs.

My service offerings are two fold:
I.) Event Planning and Execution
II.) Consulting: Business Development, Capacity Building and Management Services

I aim to provide a customized and amicable experience with each of my clients, as I believe that is the best way to ensure a mutually satisfying partnership and successful outcome. I do not take for granted the privilege to help someone manifest his or her vision and dreams and always aim to serve with the upmost integrity.

Over time, I have discovered that I have a familiarity, comfort and interest in engaging both the social and professional arenas; successfully navigating various circles from social to the corporate scene and tend to model my business interests and target clients whose needs fall under either umbrella. It is in these spaces that I believe I can best leverage my strengths and present my best self for the betterment of the client.

My end goal is to effectively breathe life into your vision, with excellence as my mission.
My passion and commitment for excellence runs deep in all areas of my life and started at an early age. As a child, my father began to teach me the fundamentals of event planning, starting with the importance of designing a great menu, drafting a guest list, invitations and expressed the need for great entertainment. This was a process that was required of me for any special occasion I wanted to celebrate as a child and has carried with me ever since.

While it wasn't until later in life that I decided to professionalize my business, the skill, interest and innate knack for planning and hosting an event was deeply ingrained in me. I've since gone to perfect these skills not only in the nonprofit sector, but also planning social events and special occasions for family and friends. I even planned and designed my own wedding from beginning to end with only warm remarks and happy guests to speak of it.

To enhance these skills, I later decided to enroll in a credible event certification program as well. As a lifetime learner and with a true commitment to excellence, I believe that there is always room to grow. My portfolio now consists of a myriad of major professional and social projects at the local and national level. These experiences range anywhere from assisting with small business creation and streamlining to various event needs starting from creation to execution.

Outside of Stellanima, I enjoy being newly married, traveling, cooking new recipes, music, dance, reading, writing, spending time with family and friends and serving the youth of a performing arts nonprofit that my husband and I co-founded in 2011, TheGifted Arts.
Services
Event Planning
Special and milestone occasions
Social events
Corporate and nonprofit events
Small – medium sized weddings


Consulting
Small business development
Capacity building
Administrative services
Project management
Systems design and implementation
Research and market analysis