Mirela Talic-Fashion Stylist & MUA
Mirela Talic
makeup artist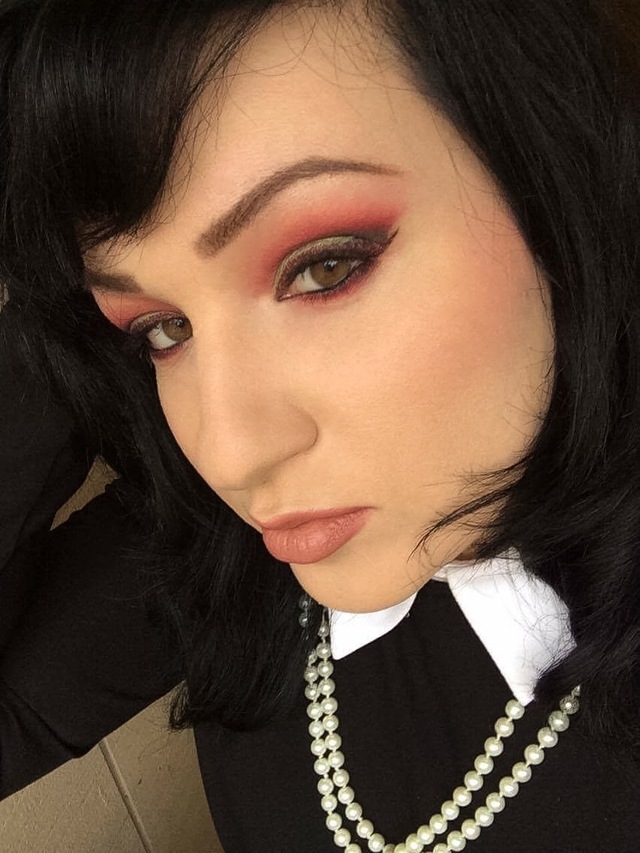 Federal Way, WA
208-230-0889
Mirelatalicfashionstylistandmua@hotmail.com
Because everyday should be gorgeous!
I have always believed a woman should be classy in her behavior, elegant, tastefully  yet sensually dressed. She should be able to provoke desire  in others to discover her mystery  and allure but not by being vulgar or indecent. But by intelligence, determination, by her zest for life and discovery,  by her innocence, her passion, by her thirst for knowledge and the unknown. All this should be portrayed in how she moves, how she talks, what she talks about, in her smile and the way she carries herself. A woman should be feminine and emotional yes, but at the same time she should be strong, secure in herself, independent and never be afraid to go after her dreams. Her beauty should radiate inside out proudly ....when you look at her all of these components should clearly create an image of the perfectly unique individual she is. 

I'm someone who always tries to capture an essence of what a woman should stand for and translate that into makeup and fashion in her overall appearance. This is my passion for constant discovery and expression of creativity.  When I work on someone's wardrobe or makeup it's always essential for me to find out who the person I'm applying makeup on or dressing really is? What their passion is? What makes them get up every morning and face the world? I always have this need to find out what is so distinct-fully unique about this specific person and how can I translate that into what she looks like or what she is wearing.

Makeup and fashion are one of those things you can constantly change and adjust to your liking. I see them as a tool to describe and express your most inner feelings without using words. It's powerful, yet easy to remove than create something completely different by simply starting over. The goal for me is never to hide your true self, but to actually express who you are and what you are about in the best possible way so that even a stranger across the street can get an idea of just who you are as an individual and what you are about without knowing anything about you.

We all come from different walks of life and are so distinct and yet so very similar to one another........my priority is always to enhance your best assets ...... by silently describing you to the world around you by putting together your outfit or enhancing your already existing uniqueness and beauty without a uttering a single word.
I'm a 32 year old mom of a wonderful and handsome young man. I have a BA in Fashion Retail Management (Art Institute) and am currently getting certified in Master Makeup Artistry and Fashion Styling (QC Career School).

I'm very passionate about beauty and fashion, both are a big part of my life since childhood. I sometimes feel is if I did not choose to do makeup and fashion ......it in a sense chose me before I ever had a chance to make that decision. For that I'm very grateful and feel very blessed. I have always felt it was something I was born with essentially. When time permits I also love to read, write, photography, prepare international dishes, swim, paint/draw and international travel among many other things.

I'm someone who enjoyes learning about everything and everyone around me.

I can come to you or you can come to me. We can also meet somewhere completely different depending on the type of work that is required.
Services
MAKEUP
-Bridal
-Prom/Party
-Editorial/Fashion
-Special Occasion (Aniversary/Birthday/Interview)
-Beginner's Makeup Class