Allons-y Beauty & Makeup
Sophia Amis
makeup artist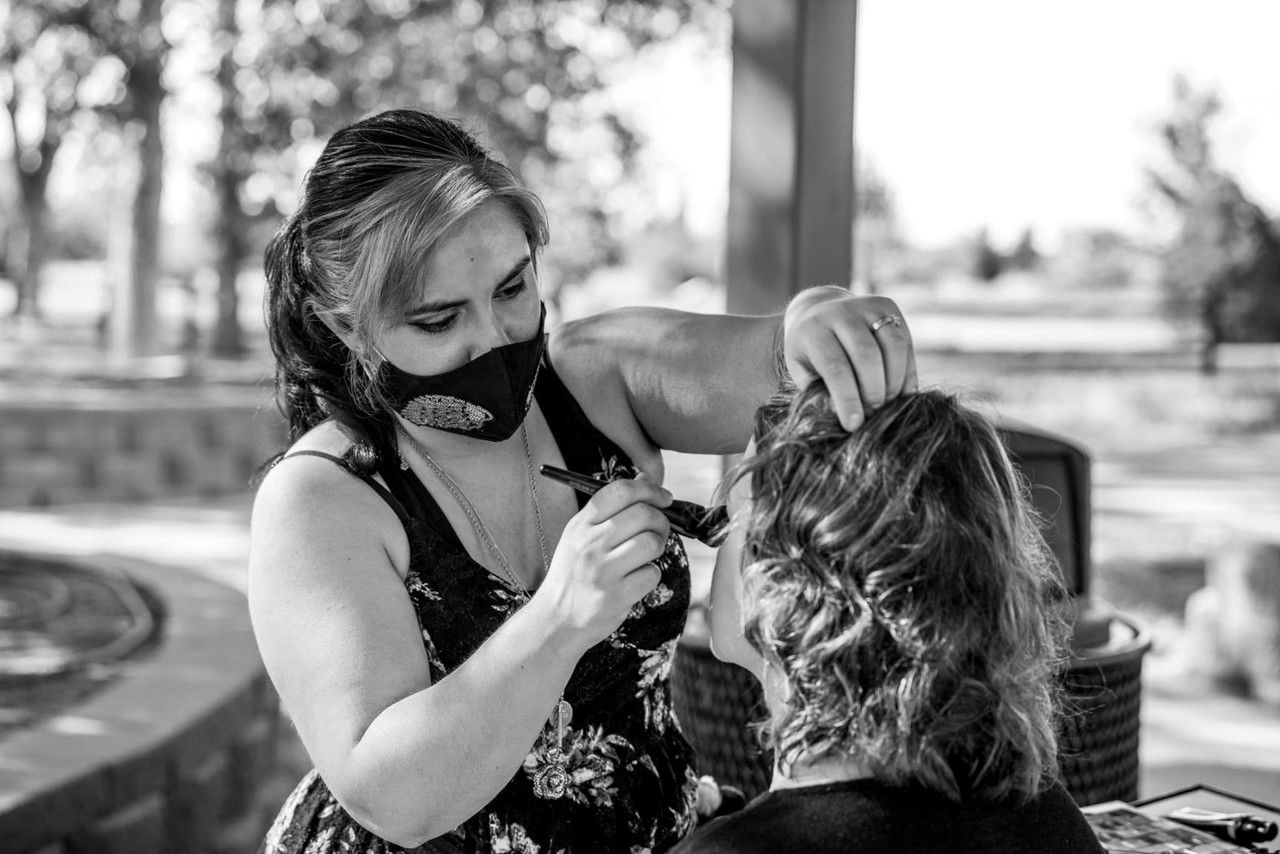 Frederick, CO
303-549-4700
allonsymakeupbeauty@gmail.com
Golden rule service to bring forth beauty, inside & out.
I am a certified makeup artist, specializing in everyday makeup application, bridal/special occasion makeup application, fashion/photo shoot makeup, & theater or cosplay makeup. I love to personalize and customize the experience to each client, so that they are getting exceptional service with the Golden Rule approach, making them my VIP of the day.
As a professional and caring makeup artist and skin care specialist, I focus on helping my clients to find the right skin care & color options for their wants and needs. I love to help my clients find the best look for them and see their confidence soar through the roof when they see the final product, especially during my workshops where they get to learn and practice the techniques so they can learn to duplicate it at home on their own! I grew up loving theatrical and costume makeup, and am an avid cosplayer, so I dabbled in costume makeup at a very young age creating my costume looks. As I entered college, I ventured more into every day makeup as well as bridal makeup applications. I also started as an independent beauty consultant with Mary Kay, where I received much of my skin care knowledge and early beginner makeup teaching techniques. I am now currently enrolled at QC Academy learning Master Makeup Artistry, airbrush, as well as looking forward to learning more special effects makeup in the near future. I have ten years' experience doing bridal and special occasion makeup. As of Spring 2018, I have gained experience in the fashion show circuit, focusing on glamour, couture, & Avant Garde looks, working with several different designers. I have also delved into professional photo shoot work and have my first photo shoot publication in Defined Magazine in their Falloween edition Vol. 2 in November 2018.
Services
Skin care consultations - assisting clients with finding the perfect skin care regimen, customized to their skin needs

Makeup application - whether it is for everyday wear, a special occasion, or for a more dramatic scenario, like a fashion show, photo shoot, or costume makeup, she is available for makeup application services.

Makeup Workshop/Tutorial - want to learn how to create your favorite celebrity look and rock it? She can teach you how to go from step one to the completed look, giving tips and tricks along the way so that you can be confident in your daily makeup application.