Julie Hardwick, IWPP
wedding planner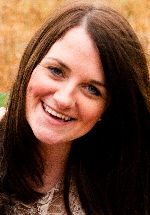 Hereford and West Midlands
juliehardwick@hotmail.co.uk
Let me perfect your perfect day! I can take the stress out of planning your wedding, & organise a special day that you will cherish forever.
My name is Julie Hardwick and I live in a lovely picuresque village in Northern Herefordshire near to the Welsh border. I live with my husband and have a young daughter. My parents live next door so there is someone always on hand to babysit at a moments notice! I am a wedding planning professional and my approach is to listen carefully to my clients wishes for their big day and to put these wishes into practice, using my own creativity to add to their ideas, keeping my clients fully consulted throughout the planning process. You can relax in the knowledge that I will put my all into planning your dream wedding.
I have worked for the local authority for the past 11 years, both in Customer Services and Revenues, therefore I have a great deal of experience in dealing with individuals and companies. However, I am also a very creative individual with a keen eye for detail who takes great pride in my work and puts a lot of thought into anything I do. I planned my own wedding from scratch in 2007 which was a great success and still has our guests fondly reminiscing over now. With this in mind I have decided to move on from local government and pursue a career in wedding planning.
I have two NVQ's, one in Information Technology and the other in Customer Services.
I have a DCA Diploma in Wedding Planning and have just currently obtained my IWPP with top grades through QC School of Event and Wedding Planning.
Services
Full Planning
Extremely busy? Little spare time? Not too detail oriented? I can offer a full bespoke planning service for the big day. I will handle every last detail, from finding and securing your reception site and vendors, to negotiating and coordinating payment, ensuring your special day progresses flawlessly.

Partial Planning
If you want to plan your wedding yourself but would like the support and advice of a planning professional along the way to ensure that everything runs smoothly and no details are overlooked, I can offer a partial planning service. You will remain 'hands on' and do a lot of the research and decision making on your own, but I will be available to call on for assistance and guidance as needed.

Day-of Planning
With this service you will be responsible for planning all aspects of the wedding yourself. I will be on hand on the wedding day itself to tend to last minute details and oversee everything is running smoothly, leaving you to relax and enjoy your special day.