Christine Russell
event planner , wedding planner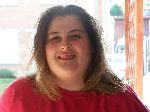 Southampton
07535670493
crussell0808@gmail.com
Create the Wedding you want
Hi my name is Christine. I have spent the last 3 years doing different wedding courses, this is to make sure that I have a broad range knowledge in this area. I have recently got married. I am very orgainsed. I decided to get into the wedding planning business, as it was something I had always wanted to do ever since I was at school. I orgainised the transport for my school prom and I suppose I got the bug for planning things. I am very realible and have a keen eye for details. I can work well under pressure and can meet deadlines.
I worked for a year planning childrens parties, I have also planned christening and different kinds of birthday parties. I have worked in different retail companies but I dont really like the 9-5 jobs as I like to be doing different things day to day. I like to make people feel special and make sure they get what they want.
Services
I can do as much as you want or as little as you want. I go with what your needs are.