Ashleigh Rose Styling
Ashleigh Rose Plummer
personal stylist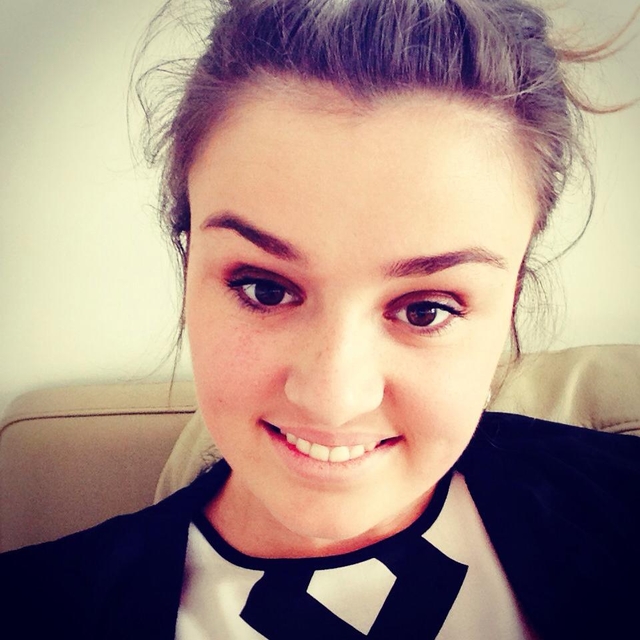 Melbourne, VIC
0478 672 237
ashleigh.rose.styling@gmail.com
Ashleigh Rose Styling, where fashion has no boundaries
Ashleigh Rose is committed to bringing about positive change to all of her clients lives. Her role is to provide you with the confidence you need in both personal and professional situations. Ashleigh will enable you to have the skills to be able to present your external image in both a way that is true to you, and also once that conveys confidence. Whether the occasion is a job interview, an important meeting, an event, meeting a new person or going for a promotion, Ashleigh can convey the right skill set to portray yourself.

The key component of any consultation with Ashleigh is to truly understand who you are and what you believe in. This deep understanding allows Ashleigh to work with you to create and celebrate your own personal style.
With over 8 years of experience in fashion and menswear, Ashleigh has gained expertise and knowledge in dressing to body shapes, colour coordination as well as keeping up with fashion and style trends. She combines these with her desire to continually provide the best experience for her clients, by understanding what they want and applying her expertise to each individual to create a unique style that celebrates each individual.

With studies completed in Fashion Styling and Makeup Artistry, Ashleigh is able to provide a holistic service to all of her clients. Ensuring that they are fully equipped with the right skill sets to be able to portray themselves in any situation.

Ashleigh's energetic, fun and vibrant personality allows her to connect with all of her clients on a deep level. She sees this as one of the integral areas of building the right style for each individual. This connection allows Ashleigh to best bring out the inner strength through the style and outer beauty of each client.

Having worked in a corporate sector, Ashleigh also has vast experience and ability in working with management and employees. This experience allows her to convey the best way for each individual to portray and style themselves in the professional workplace and situations.
Services
Services
Wardrobe Transformation
Our wardrobe transformation can be done in the comfort of your own home, or alternatively you can bring part of your wardrobe to our location. During this consultation we will analyse the contents of your wardrobe. We will then demonstrate how to mix and match existing outfits, as well as putting together new outfits you may not have considered before. In addition, further suggestions will be provided for specific items to be added into your wardrobe to increase your outfit choices.
The main focus areas of this consultation include the following:
• Trying on existing outfits and items.
• Putting together outfits that portray the style and image you are wanting.
• Identifying any gaps in your wardrobe to increase your outfit choices.
Pricing $70.00 per hour. Minimum 2 hours.

Colour Consultation
Whether it is displaying power, emotion or wanting to be persuasive, the choice of colour is one of the components to building your wardrobe. A colour consultation with Ashleigh will enable you to wear and choose colours with confidence, energy and positivity. During this session Ashleigh will uncover your own personal colour palette. She will then teach you the skills to make correct wardrobe, styling and fashion selections that show off, with confidence, and celebrate your unique palette.
Pricing 1 ½ hour session - $120.00 for 1 ½ hours (tea, coffee and light snack provided)

Style/Shape Consultation
To take advantage of styling, you need to understand your strengths, and make them work for you by celebrating them in the fashion, wardrobe and accessories you use. This style consultation will assist in transforming your image so you are able to look your confident, absolute best for any event or situation. During the consultation, Ashleigh will identify each aspect of your body type, to ensure that when you are shopping, creating a wardrobe, choosing accessories you are making informed decisions. This will enable you to celebrate your uniqueness and assist in leaving a strong, lasting impression on everyone you meet.
Pricing 1 ½ hour session - $120.00 for 1 ½ hours (tea, coffee and light snack provided)

Personal Shopping Experience
Ensuring that you are able to identify the right fashion and styles for your body is an integral part of the shopping experiences, and will help in avoiding purchases you will later regret, or never wear. During a personal shopping experience, Ashleigh will teach you how to shop for your body shape, how to dress your style, understand correct colour choices, piecing together a successful outfit, and shopping to a budget. As shopping can be daunting and frustrating, Ashleigh ensures that this experience is also unique, relaxed and fun.
Pricing $70.00 per hour


Men's Styling
Styling for men is just as important as styling for women. A man that can portray their confidence through grooming and styling will be set apart from others around them. Your image is a key persuader for situations involving promotions, new positions, presenting or meeting new people. A consultation with Ashleigh will ensure that you have the skills in understanding what colours work with you, what styles and fashions are right for your body type, and how to assess your wardrobe to ensure you are purchasing the right clothes/outfits for you.
Pricing $70.00 per hour

Corporate Styling
Staff members are the 'frontline image' that portrays the company's values and beliefs. Ensuring that staff members are developing their personal and professional images gives the ability to outclass all competition. When people within the business look and act their best, a lasting impression is left which assists in enhancing the corporate brand. A corporate styling session with Ashleigh will provide members of the company with the skillset to correctly display themselves in a professional manner, from all business situations and presentations.
Pricing $80.00 per hour - presentation (tea, coffee and light snack provided)

Please contact me directly to arrange a stying session or to find out more information.