Shannon Mackenzie
event planner , wedding planner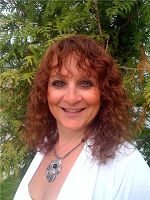 Port Moody, BC
778-233-4794
glensmackenzie@hotmail.com
Creating your perfect day is awaiting, let's get started!!
I will work with you every step of the way to create your personal dream wedding. I encourage each bride to be a part of the creative design to ensure we reflect on your individual style and flair. I will take your personal vision and translate into an elegant and inspired event. From start to finish we will ensure that every detail of your Wedding Day is coordinated to fit your style and budget, saving you time and money. Leaving more time for you to sit back and enjoy your very special day.
I am a Graduate of QC Wedding School. I am a Photographer by trade and have taken photo's at many weddings. It was then that I decided I wanted to do more than just capture the moment, I wanted to be a part of the moment from the conception. That is when I found myself looking into courses to fulfil this dream. I have coordinated my wedding and weddings of my family members and look forward to creating your perfect day.
Services
I am offering full service wedding and event planning services. I am dedicated to providing only the highest quality and customer experience. Let my experiences and desire to be the best work in your benefit. My services range from a one-time consultation to planning the entire ceremony from menu to venue. Can't find the time to plan your honeymoon? Just let me know, I am more than happy to lend a hand. I do the worrying so you don't have too.