Setember Holubiczko
event planner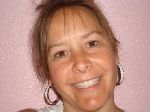 Sunnyvale, CA
408-203-6156
ASimplifiedAffair@gmail.com
A Simplified Affair
Is tackling your event overwhelming? Thinking about the details makes your eyes roll back and you want to throw your hands up? You're in the right place! With years of experience planning memorable large (400+) and small (<100) corporate gigs, milestone parties, grand openings, fundraisers, reunions, weddings, anniversaries, holiday celebrations and good old-fashioned get-togethers, we have the creative capacity to design and execute your event.

What makes us unlike the rest? We listen then create a unique event based on your needs and desires in order to bring your vision to life. Every event has distinct requirements, budgets and desired outcomes, so we handle each one accordingly, which is why we offer a variety of ways to partner with you.

Let us take care of the minutiae of holding your memorable, top-notch function, evaluating proposals and negotiating contracts, finding a location, catering, and décor so you can focus on the big picture and enjoy your guests and event!
I have been designing and planning events for 15+ years, with my main focus to assure each client is satisfied. Let me bring my years of experience, thinking smarter, planning better, anticipating the unexpected, reacting thoughtfully to changing conditions and working harder to help make your event unforgettable!

We provide a range of packages - from a la carte services to full service planning for your event. All services are customizable.

* Details, details, details = time consuming.

* Assure your event runs smoothly so you enjoy the celebration as if you are a guest at your own party!

* Pricing is not a one price fits all. We work with your budget to help create an event that is affordable while still having the event of your dreams.

We work harder so you don't have to. Let us bring our years of experience, thinking smarter, planning better, anticipating the unexpected and reacting thoughtfully to changing conditions to help make your event unforgettable! Call 408.203.6156 or e-mail ASimplifiedAffair@gmail.com today.
Services
Full planning: Continuous support through the planning process

Partial planning: Assistance with vendor recommendations, design and overall aesthetic for the event

Month-of: Onsite management of details and logistics

Hourly consultation: Meetings, designed to reflect the client's needs

Vendor recommendations: Customized list based on personality, style and budget

Venue selection: Guidance in finding the perfect location
Testimonials
"...She [Setember] was making us feel like home. I came to know her in the evening dinner party. But she is one who cares for everyone attending it like anyone else." (New college grad program in the US from India)
Easwara Ananth Thulasiram
"Setember helped plan my wedding and reception on a small budget and was able to pull off what I thought was the impossible. She created an ambience my family still talks about. I am so thankful for her organization and attention to the details."
Sandra L. Graham
"While we had limited funds and could not do everything we had envisioned, Setember came up with great alternatives and the end result was perfect."
Jill Singletary
See All Testimonials