Whiskey & Wine Events
Taylor Butler
event decorator, event planner, wedding planner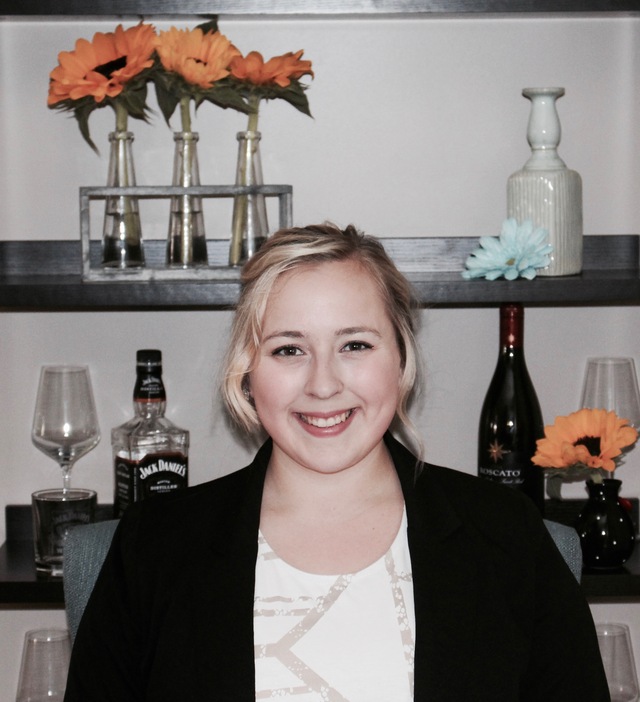 Gardner, MA
978-790-4571
whiskeyandwineevents@gmail.com
Planning and executing your event as smooth as your Whiskey & Wine's dignified taste.
My name is Taylor Butler, currently I work as a Florist and enjoy planning small events. I am organized, creative and resourceful. I want to work with you to turn your vision into a reality that you will never forget.
Currently I work as a Florist while also planning small events. I have planned many events for my family and friends that have been very successful. From birthdays to anniversaries and weddings. Being enrolled in QC Event school is teaching me a lot of very useful information that I am excited to use. I am also working towards my business degree which is helping me in organization and other areas. My creative side drives me to come up with ideas for invitations, centerpieces, décor and many other things for your event. I am passionate about planning which helps me to be successful. I enjoy every moment from the first consultation to the execution of the plans. Meeting with the client to listen to every detail that is important to them and to be able to take this vision and make it a reality that they will remember for the rest of their lives is what makes this so enjoyable. The look on the clients face and all the faces of their guests when they feel the joy of the event is something irreplaceable.
Services
Whiskey & Wine events offers multiple services to fit what each client is looking for to plan their event.

Planning & Preparation

Starting with a consultation we can then plan and prepare everything you need for your special day. From the save the dates to the RSVP's and the venue to all the vendors. We can find all these things for you and manage every small detail up until the day before the event.

Day-of Coordination

Many people may have help to plan their event or may want to do it all themselves. Then the day of comes and everyone that has helped is busy getting ready for the day. This is where Whiskey & Wine comes in. We can come the day of your event and make sure everything goes smoothly. We can set up all your tables and décor and make sure everyone and everything is where it is supposed to be. We will problem solve anything that may be wrong to make sure you don't even have to know about it and make sure you have as little stress as possible on your day.

Complete Planning Services

This is the best package all around for you as the client. We will start with a consultation to make sure we both understand what it is you are looking for. We will plan and execute every aspect of your event from the beginning until the end of your perfect day for the most stress free experience.


At Whiskey & Wine Events we charge by the hour. We will keep track in a spreadsheet of all the time put into planning your event and all the details of what we have accomplished in that time. We will send this information to you weekly or biweekly or as often as you want to see the progress we are making. We can set up meetings throughout the process to discuss any changes in the plans or anything you may have questions about.
Testimonials
Taylor planned my wedding reception after my husband and I eloped the previous Halloween. Can I just say how amazing of a job Taylor did! I was thinking of a very simple looking wedding with a masquerade theme. Taylor took my baby of an idea and made it flourish into something that I can only dream of creating. The wedding colors revolved around my engagement ring, charcoal, ruby, and white. She created the centerpieces, the stand for the cupcakes, the colors for the chair covers, linens, napkins, etc. It was beautiful and I am forever grateful Taylor made it a night my husband and I will cherish and tell our children and grandchildren. She is amazingly talented and I will have her plan all future events for my family and me. She is wonderful, spirited, and incredibly imaginative!
Kimberli Nutting