Refresh Button
Arlin Geismar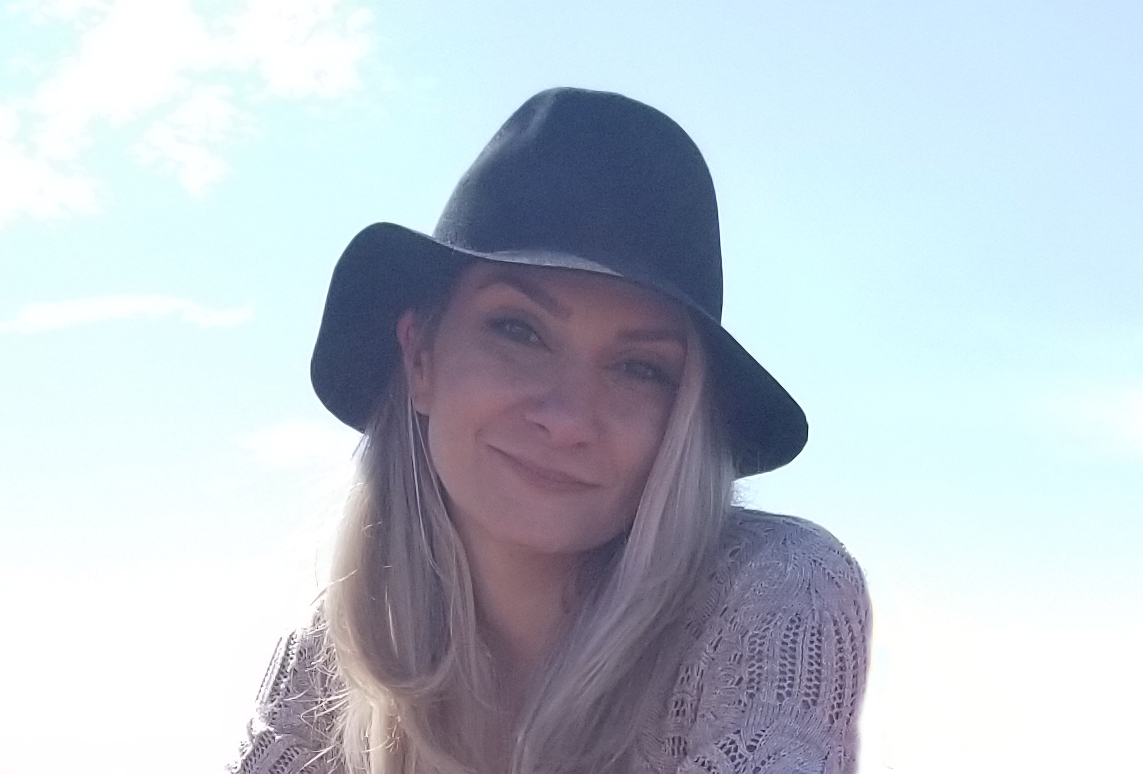 FAIRVIEW, NJ
201-388-8437
agezurian@gmail.com
Let us be the button that helps you feel refreshed!
Fashion reflects us as individuals. What our fashion choices reveal are our past, our interests, and our personalities. Every piece of clothing, jewelry, shoes, etc. are crafted from individuals that either view themselves or someone, in particular, wearing them. Which means not everything out in the world speaks to us or for us.
Sometimes our tastes grow or evolve, and our clothing doesn't make the statements that represent us who we are anymore.
That is why we are here. We want to help you hit that refresh button and help update your wardrobe or assist you in making a statement for that special event.
Since I was a young child, I enjoy browsing through magazines and catalogs. I would sit at the kitchen table or the living room couch folding pages of outfits and looks I wanted to craft for my own.
The complete look of all of the models fascinated me. Each photo of the models made a statement. These outfits that are so delicately put together spoke a thousand words. A thousand words that were different from each viewing the photo.
I started crafting my outfits growing up. I went through different phases of my life and all different types of clothing that spoke to me.
The photos, models, and outfits made provocative statements to me, but when I tried the outfits myself, they may have looked good, but they were not me.
I wanted to be more knowledgeable in fashion for myself. I read quite a few books and took some online courses to be more familiar with it myself.
Once I saw the impact it made for myself, I knew that if I had to use the information, I had to help others.
Services
Personal Shopping Package
Do you feel overwhelmed when you are shopping? Do you not have time? If you can't, won't or hate to deal with the crowds, lines, and endless racks of clothing options, then let us be your Shopper! We will take all the stress of shopping away and make you look refreshed.
We will guide you to the best colors that compliment your skin tone.
Plan the proper outfits for you by assisting you in choosing the best shows, accessories, and undergarments that will work with your new pieces.
Following your experience, we will send you a virtual album of your purchases and finish off any missing pieces to compliment your new pieces.
Personal Shopping Consultation Fee is $400 for three hours. Any time over the hour will be a charge of an additional full hour. Payment is due 14 days after appointments.

Closet Refresh
Have a closet full of clothes but still feel like there is nothing to wear? Do the items in your wardrobe no longer suit you, your personality, or your body type? Closet Refresh is all about looking at inventory at hand and what is worth keeping and what items to purge.
We will then look to see how we can update the articles or restyle pieces to make the clothing work better for you. At this time, we will also go over a list of must-have wardrobe pieces that should be in everyone's closet.
Once the closet refresh completes, every outfit change will be with ease, better options, and leave you feeling confident!
Closet Refresh Consultation Fee is $400 for three hours. Any time over the hour will be a charge of an additional full hour. Payment is due 14 days after appointments.

Special Event
Do you have a special event coming up that you want to look your best? Whether it is for a particular work event, a charitable event, a ceremony, we can help.
We will tell you what looks would work best for the event and on you.
Once we know what we will dress you in for the event, we will then tell you how to finish the look. What hairstyle, make-up (should you wear any), and accessories will help make you feel and look your best.
Special Event Consultation Fee is $100 for 30 minutes.


Complete the look
Did you find an outfit that you love! You only have one problem; you can't find the right accessories to complete the look!
Let's Talk Virtually Face to face!
You can show us the clothes you purchased, and we will tell you what it needs to finish!
Special Event Consultation Fee[\b] is $100 for 30 minutes.


Serving Bergen, Hudson and New York Counties!!
Contact me to learn more!