Valora Abbett Beauty
Valora Abbett
color consultant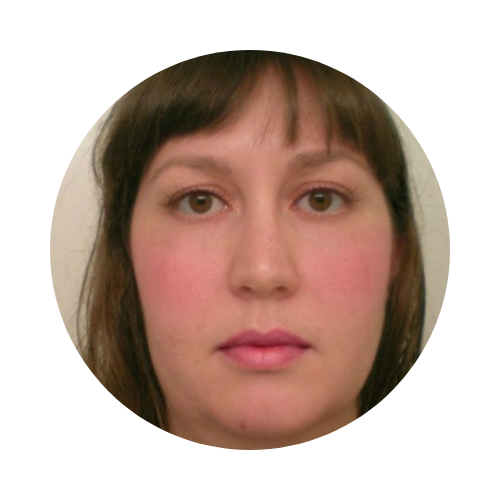 Clearwater, FL
info@valoraabbettbeauty.com
Your online skincare consultant
I enjoy helping my clients with their skincare routines and helping them find the products they love.
I am an artist/designer, trained personal color analyst, and skin care specialist. I was also an online publisher and founded the website thenaturalmakeupreview.com, which I owned and operated from 2016-2019.

I have an administrative background and worked at a marketing firm for about 10 years prior to starting my own online business. Being organized and working efficiently is something I have learned to master over the years.

Beauty, color, design, and fashion are my main areas of interest and I really enjoy helping others to look their best. Fashion and makeup help us to showcase our personalities and who we are. I like to keep it light and fun. While I do pay attention to the current trends, I don't focus solely on them since they are ever-changing. I like to stick with what is works.
Services
- Online skincare consultations
- Online color consulting services (yournaturalcolorpalette.com)
Testimonials
Thanks, for the brilliant summer palette. It did reconcile me with certain oranges, greens, and yellows. I've always liked citrine and peridot gemstones, provided they were not too yellowish but I always thought they were completely out of reach coloring-wise. Now I know they're possible provided I watch the tone. Also, I love Scandinavian colour schemes where they have, for example, patterns with off-white, muted dark grey or dark blue-grey and a hint of rust or chartreuse. I was never sure whether that made sense for me. But knowing that I can combine those neutrals with a dash of either rose beige, celery, summer squash, apricot, ripe peach or wine opens a world of sophisticated possibilities without my having to resort to blue and red all the time. It was a real revelation and I'm going to start experimenting right away.
Sabine
I love my gorgeous palette! Thank you so much! I can't wait to use this when I go shopping and also to mix and match with my current wardrobe. Thank you again!
Shannon
I am excited to finally get a color by season palette that I think is true to my season. This system is unique, in that all the colors are actually matched up to those that occur in nature during each season. It's beautiful and gives me many colors I have always loved, but that were not included in other palettes I've had, and I've tried many over the years. It's so handy to have the virtual palette on my phone, too - I take it with me wherever I go and know that I can always find the colors that are right for me!
Debbie
See All Testimonials