Cindy O'Neill
event planner , wedding planner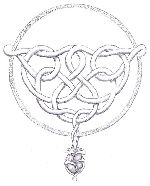 Musquodoboit Harbour, NS
902-889-2090
tyingdreamstogether@gmail.com
Tying Dreams Together your Wedding and Event Specialist!!
Tying Dreams Together I would like to say Congratulations on your engagement! Whether you have dreamed of this special day since you were a little girl or never gave it much thought, you may not be aware of the amount of work and planning a wedding takes.
A wedding is the happiest and largest party a couple will ever host. Every wedding is unique and no two weddings are alike. All of your friends and family will attend that day - they will spend hours afterward enthusiastically talking about every detail. Your wedding day is a reflection of the newly weds. Trust me - you don't want to be stressed about the whole planning process. Let Tying Dreams Together Wedding & Event planning handle it all. With over 20 years experience in the hospitality industry I will help you create memories that will last a lifetime for you and your honourable guests.

Tying Dreams Together Wedding & Event planning is a full service wedding and event planning company serving the HRM area. I prefer to meet with you face to face and go over all your needs in planning your perfect wedding. Taking advantage of my services will save you time, money and with peace of mind. I design weddings with a personal touch and guide the couple blissfully throughout the planning process from innovative concepts to tie your dreams together.
Services
Wedding Services:

Consultation

My hourly consultation can help you select top quality and reliable vendors, developing a theme, selecting your colours, creating a budget, or simply finalizing all the details. I will guide you on any planning tips you need for your special day.

Design & Planning

I can help to make your wedding day very special to you and your guests. I will meet with you and discuss all aspects of the wedding and gathering all the information for you. I will make sure that all details are addressed and possible problems are prevented. Your day will run smooth and be enjoyable to all.

Coordinating and Carrying out your Dream Wedding

I am here to provide you the best service, along with ideas, encouragement and peace of mind. From your engagement, selecting a venue to your first dance, I will use only the elite vendors to create your wedding day. The only planning you need is having the time of your life on this special day. I can assist you with every detail to ensure that everything goes exactly as you wish.


Weddings are only one kind of celebration. Tying Dreams Together Wedding and Event planning is also available for other Special events you can think of:

* Anniversary Celebrations

* Bridal Showers

* Baptisms Celebrations

* Birthday Parties for adults or children

* Cocktail Receptions

* Corporate Events

* Engagement

* Family Gatherings

* Holiday Parties

* Retirement Parties

* Sweet 16s
Testimonials
October 11th, 2009 To Cindy, There are no words to describe how truly 'MAGICAL' my baby shower was! It exceeded all of my expectations. It was a day the guests and I will never forget, I know this because people are still raving over the event weeks after the fact, and this makes you a winner. A big THANK YOU for making it more than I ever had hoped it would and that's all down to your enthusiasm, passion, organizing, hard work, attention to detail, professionalism and your sense of style which all contributed to an amazing end result. You're fantastic and I couldn't recommend you highly enough for anyone planning their special events. Thank you once again from the bottom of my heart.
Rebecca Verlinden, Musquodoboit Harbour, NS