Karolina Esaul
wedding planner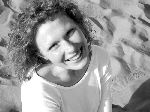 Bournemouth
+44 7915116361
karolina14@btintenet.com
'Love means never having to say you're sorry'
My name is Karolina Esaul and I am the QC Wedding School student.

Planning, celebrations, weddings are my passion and my dream is to become a well-known professional wedding planner.
I love working with people, getting know their personalities, cultures, styles and making sure their dreams come true!

My aim is to be able to help design unique weddings, celebrations and events, to save my client's time, money and stress.

I want to be able to offer full wedding packages, to be with couples from the beginning right to their wedding day.
Services
I am in the midle of gaining knowledge which in the near future will allow me to provide an advice an help regarding:
• Venue recommendations.
• Vendor referrals, specific to your unique needs and budget.
• Wedding etiquette recommendations.
• Wedding theme/style and design development.
• Unlimited consultation via one-on-one meetings, phone calls, and email.
• Development, management and assessment of your budget.
And many, many more to help you organise one of the most important, memorable days of your life.