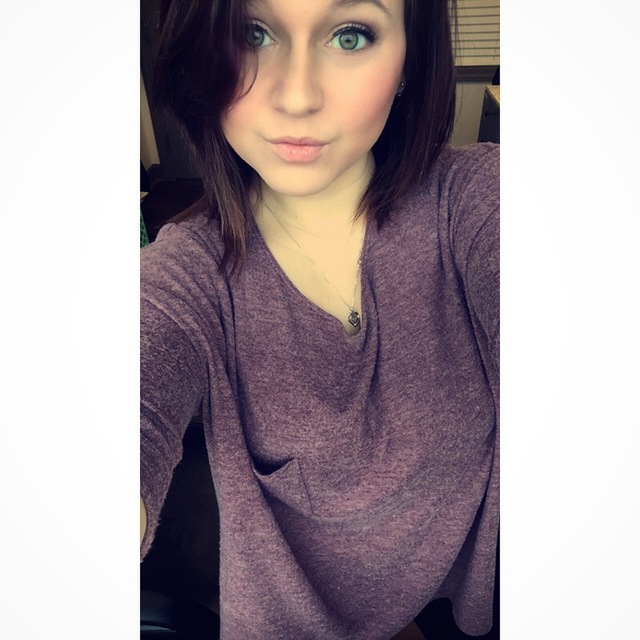 Winston-Salem, NC
336-624-0749
monicascheuy@yahoo.com
Hey I'm Monica
I have always loved makeup and hair since I was little, and found lots of creativity in this field. Art has and always will be a big passion for me-I just use hair and the face now as my canvas!!
I graduated from Aveda-Charlotte July of 2015, and went to work at a Redken Salon outside of Charlotte before moving back to Winston-Salem (my hometown) to do booth-renting.

Aveda taught me that you need to communicate with your client and be sure you are on the same page, and you really listen to their concerns and needs and figure out what the best option is for them. I was also taught the latest hair color trends, such as ombre and balayage.
Services
Cut Services:
Women's Cut - $27+, includes wash and style
Men's Cut - $18, includes wash
Girl's Cut (up to age 13) - $15+, wash and style
Boy's Cut (up to age 13) - $13, wash
Bang Trim- $5, express service...pesky bangs in face?! Stop by and get those trimmed!

Color Services:
Root Touch Up- $40+
Partial Highlight - $55+
Full Highlight- $75+
Full Color - 65$
Accent Highlight- $20+, just want to be brightened up? This is perfect for you!
Creative Color - $90+, ombre, balyage, or fashion color
Corrective Color - $100+, CONSULT NEEDED! Give me a call so we can estimate a price, and what needs to be done to get you feeling fabulous

Style Services:
Shampoo Style - $20+
Special Occasion - $50+, updo, blowdry and style, depending on your occasion and desire!

Wax:
Lip Wax - $5
Brow Wax - $10
Testimonials
"Monica is so understanding about what color and cut you want. She's done highlights and an overall color for me and I've loved them both!"
Kayla Raisbeck