Life Fashion Styling
Jessica Shelter
personal stylist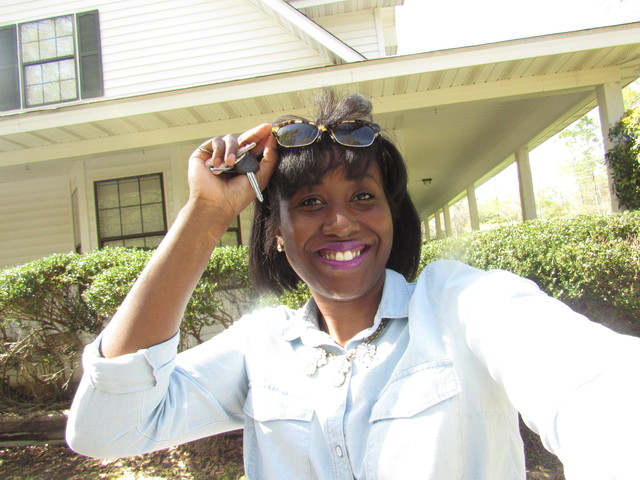 Mobile, AL
lifefashionstylingservices@gmail.com
"Bring life to your style with Life Fashion Styling"
Life Fashion Styling (LF styling) is a personal fashion styling service for people who are looking to achieve a style that will bring out the confident versions of themselves. LF styling isn't just about clothing and the latest designer handbags but it's also about helping the everyday person achieve a style that is affordable and best reflects their personality; making them the confident people they need to be in their everyday lives. I know it can be hard finding the right fit and portraying the style you desire to pursue which is why I'm here to help. Not to take away your identity and make you someone you're not! But to enhance your style to match your beautiful personality.
Life Fashion Styling offers services that cater to the everyday person such as wardrobe analysis, personal shopping, and personal styling which is described in detail at the end of this page.

You can keep up with Life Fashion Styling on many social media platforms such as the icons that are available to you at the top right hand corner of this page! On these platforms you can get inspiration from some of my 'outfit of the day' posts and also view some of my other clients' transformations! Also, check out our blog at lifefashionstyling.wordpress.com , where you will be able to read up on my outfits and get a better understand of why I selected certain pieces and what not.

With that being said, remember, when you feel confident and beautiful in your clothing, you become bold and courageous! Step up and be the awesome people you were created to be! Wake up, get dressed and conquer the world like you have an S on your chest! BE BOLD! BE COURAGEOUS! BE YOU AND LIVE LIFE! (1 Cor 16:13)


Jessica Shelter
Services
-Potential client consultation: Getting to know more about you and what your needs are when it comes to the style you'd like to portray. Figuring out an successful way to give you the look you desire within your budget!
-Wardrobe Analysis: Evaluation of the clothing you already have and giving you reasons why certain pieces should be kept and while others aren't suited for your silhouette.
-Personal Shopping/Styling: Going with you to shop for pieces that can be versatile and explain why each piece is chosen and why it will be a great fit for you and the style you're trying to pursue.


BONUS!!!!!****
-For every client referral, the existing client who did the referring will receive 30 minutes of fashion styling for free!
-Free one hour personal shopping session for birthdays.
-NEW CLIENTS receive 10% off their first session!


Life Fashion Styling is Available in South Alabama, Mississippi, and Florida areas . Contact Life Fashion Styling by Email to schedule a consultation!