Jennifer Smith
wedding planner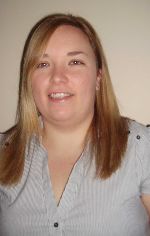 Gillingham
07730 616875
jennifer_m_smith@hotmail.co.uk
Dreams can come true. For all your wedding needs, no matter how big or small.
My name is Jennifer Smith, I am 25 years old and I plan weddings for couples predominantly in the Kent/London region, however I can also work in and around Lancashire upon request. I work with my clients, providing as little or as much assistance as they require. I listen to how my clients imagine their wedding and then work closely with them to make their dreams a reality. I take their thoughts and together with some of my own ideas, I develop their wedding and create a truly magical event.
I grew up in Preston, Lancashire, where I attended All Hallows High School and Runshaw College. I obtained eleven GCSE's covering a range of subjects and four A Levels based around science. The plan was to study psychology at Durham university, however I later decided that this was not for me. I have worked in the banking industry now for almost five years and although I love the interaction with people that this job allows me, this is not where my heart lies. Through this job I have developed a number of skills including organisation and communication. I have also learned to plan for all eventualities.

I have always been extremely organised and reliable and have enjoyed planning events. I became increasingly interested in event planning when I arranged a surprise 50th party for my dad. I co-ordinated the entire party, from the invitations and decorations to the catering and entertainment. It was a highly successful event, which has led to me being asked to plan further parties. Over time this has developed into a desire for a career in event planning, specifically weddings.
Services
As a general summary, I can provide as little or as much of a service as the bride and groom require. I have three levels of service to offer my clients dependant upon how much they would like my involvement.

Firstly I offer a consultation. This involves meeting with the happy couple to discuss their wishes and general ideas for the wedding. The consultation will be included in the other packages I offer, however it is also offered as a standalone service for those couples who simply want guidance and advice. During this meeting we will discuss the major elements of the wedding and I can provide helpful tools, such as budget planners and lists of suppliers and vendors, to aide any couple who wish to plan their wedding independantly.

My second package is one of planning and preparation. This starts initially with the consultation, from which the themes and preferences can be built upon. After the consultation I will find the vendors and suppiers appropriate to my clients chosen wedding. Together with the bride and groom, I will plan all aspects of the ceremony and reception, right down to the most minute detail. I will plan and co-ordinate the whole event, however will not be there on the day to oversee the event.

My final package is the complete wedding service. Again this starts with the consultation, during which I can get to know the couple and their likes and dislikes. I will then plan and co-ordinate everything, including the ceremony, reception and any pre-wedding events that may require my assistance. I will also be available throughout the day of the wedding to oversee everything and ensure the smooth-running of the event. Finally, I will be available to help with any post-wedding tasks if necessary.