PeachILY Perfect Weddings
Rebecca Louise Johnson
wedding planner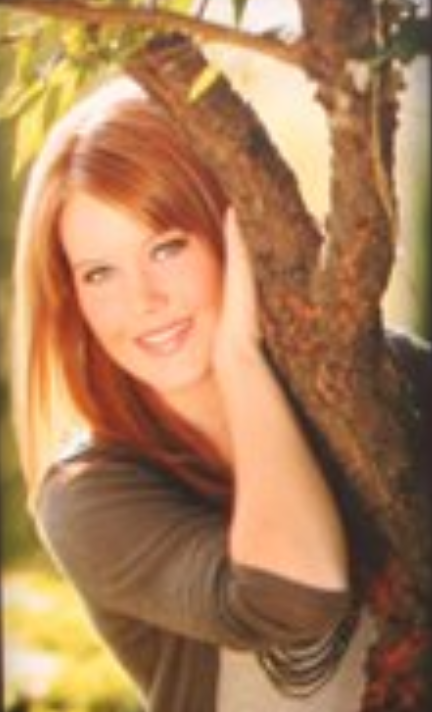 Yakima and Kittitas, WA
509-949-2874
peachilyperfectweddings@outlook.com
Helping couples say I Love You at their Peach Perfect Wedding
PeachILY Perfect Weddings was founded on the simple idea that every couple deserves their perfect wedding, which is why we strive to create personal, unique wedding experiences that are tailored to be a true reflection of our clients. We are inspired by the non-traditional couple who wants their wedding day to be as unique as they are and as beautiful as their love is for one another.

At PeachILY, we customize all our packages instead of forcing clients into a box designed for someone else. That way, wherever they are in the planning process, our clients will always know that their wedding is more than just a checklist – it's our personal commitment to ensure they get exactly what they want, within their budget, and with as little stress as possible. And we'll never lose sight of the ultimate goal - to turn our client's vision into a thoughtfully designed and flawlessly executed celebration that will surely exceed their wildest dreams!
Hello, I'm Rebecca!

A native to Yakima, I am a proud mother of one amazing baby boy, a wife, and an enthusiast for weddings and all things love. With an entrepreneurial spirit, it's always been a dream of mine to run a business that can help people in some fantastic way, and I found that calling at my very own "peach perfect" wedding. It was not only the inspiration behind my business name, but it ignited my passion for wedding planning and paved the way for the career I am so blessed to have today. My wedding was one of the best days of my life, and it's so fulfilling to me to be able to share in other people's best days too.

I'm a firm believer that it's important to never stop learning, which is why after I received my degree from the University of Washington's communication and PR program, I enrolled in QC Event School's Event and Wedding Planning course with a goal of receiving my IEWP certification. With this formal education, I've been fortunate enough to parlay that knowledge into my career. In fact, from Yakima all the way to Canada, I've planned weddings of all shapes and sizes. From small, intimate ceremonies to rambunctious receptions, rustic chic weddings to backyard DIY's, I'm equipped with the knowledge and skills to tackle anything. My ability to be transparent with my clients in all aspects of the planning process, along with my keen sense of organization and creative capabilities, makes me the choice for all engaged couples who expect nothing less than a superb wedding journey. I am there to provide my expertise, I am there to manage vendors and processes, and I am there the day of the wedding with the sole intention to ensure that all the couple has to worry about is saying their I Do's and having fun!

Enough about me, I'd love to meet you and hear all about yourself and what I can do to help with your wedding!
Services
All of our packages are customizable to your specific wedding needs to ensure your big day is flawless and fun. We never schedule more than one wedding per weekend, so our clients can always expect our fullest attention. We always have at least two planners at each wedding and we'll never limit the number of hours we work on your wedding day. For pricing, contact us today and we'd love to set up a free consultation to go over all the details!

Full-Service Package:

This is for the couple who wants a full-time professional overseeing every aspect of their wedding day or weekend. This includes, but is not limited to, the following:

• Wedding planning timeline preparation and creating a wedding checklist
• Establishing priorities, developing and tracking the budget
• Ceremony and reception venue location
• Vendor recommendations, negotiations and bookings
• Contract reviews
• Vendor management
• Creation and execution of a design and décor scheme
• Assistance in ordering save-the-dates, wedding invitations and all printed materials
• Assistance in setting up personal wedding website
• Tracking of guest RSVP's
• Wedding favors and accessories
• Coordinating accommodations, transportation and child care
• Marriage License
• Etiquette information
• General advice and consultation
• Unlimited meetings and coordination time
• Attendance at vendor consultations and meetings
• Confirming all details with the appropriate vendors prior to the wedding
• Facilitating the ceremony rehearsal

Month-Of Coordinating:

This package begins four weeks out and is for the couple who has completed all their wedding plans and wants a professional to execute these plans on their wedding day. We tie any loose ends so that you will be at ease. We will conduct the ceremony and reception according to your plans and specifications so that your special day is flawless. This package includes, but is not limited to, the following:

• Facilitating the ceremony rehearsal
• Directing the ceremony processional
• Coordinating and assisting with the setup of the ceremony and reception
• Acting as direct line of communication for family, the wedding party, and guests
• Coordinating pinning of boutonnières and ensuring VIP's receive flowers
• Acting as the point of contact for all vendors for set-up according to the timeline
• Distributing final payment and gratuity to vendors
• Providing a stocked emergency kit
• Dealing with any unforeseen hiccups
• Unlimited time on-site with your coordination team allowing you to enjoy every moment of your wedding day without any worry of background details

Partial Planning Package:

This package is for couples who have already started their wedding planning process, but feel they need help in some grey areas. Whether you need help with vendors, budgeting, finalizing the guest list, organizing timelines, or just need hands-on assistance with the tedious tasks (like envelope stuffing or creating favors) – we can certainly work with whatever you need. With this package, you'll have unlimited calls and emails, up to eight in-person meetings, and a free consultation. This package requires Day-Of Coordinating.

Your Custom Experience:

At PeachILY, we understand that the Wedding Day is only one part of a much larger picture! From proposal to rehearsal dinner, there's so much to celebrate and so much planning! In fact, it can get a little overwhelming for the bride-to-be! That's where we step in - we're able to create the perfect party to compliment your wedding day celebration. Whether you want all of the following parties, or just one, we can customize to your specific needs!

• Rehearsal Dinner
• Post-wedding brunch
• Wedding showers
• Bachelor and bachelorette parties
• Engagement parties
• Marriage proposals