Jocelyn Coburn
event planner , wedding planner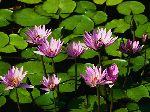 Mattapan, MA
781-267-3836
jcoburn81@peoplepc.com
Planned Events that Bring you Joy
Greetings everyone. I am a event coordinator specializing in wedding planning. Planning concerts, banquets, fashion shows and weddings is what I do. If my services are needed for a baby shower,a surprise party, or even a corporate event; I'm ready willing and able to plan your event. I truly believe that the sky is the limit. The event that I plan for you will be done with quality and expertise.
I was born and raised in Boston, Massachusetts. Currently I have a degree in Early Childhood Education and a license in Cosmetology. Now, I am a a certified International Wedding Planner. Planning events is something that I have been doing for more than a decade. One thing that I have learned in this industry is that there is hardly ever an event that will be the same due to the fact that you will deal with so many different types of people.I have learned to understand the culture of people and their religious and non-religious beliefs. Having an understanding of these things have made it easier to plan various events. I enjoy what I do and am very compassionate about the events that are being planned.
Services
I specialize in wedding planning. My services for a wedding are simply planning the ceremony and the reception inside and out( ex:attire, flowers, venue, invitations,transportation,decorations,catering,entertainment, etc).I definitly have the skills to plan other events such as banquets, anniversaries, birthday parties, fashion shows, concerts bridal and baby showers, If any other services or other types of events are needed it can be discussed during a consultation. I do have a consultation fee of $50, however it can and will be waived if a contract is signed on that particular day. If there any qustions please feel free to contact me.