Krystal's Makeup Box
Krystal Depew
makeup artist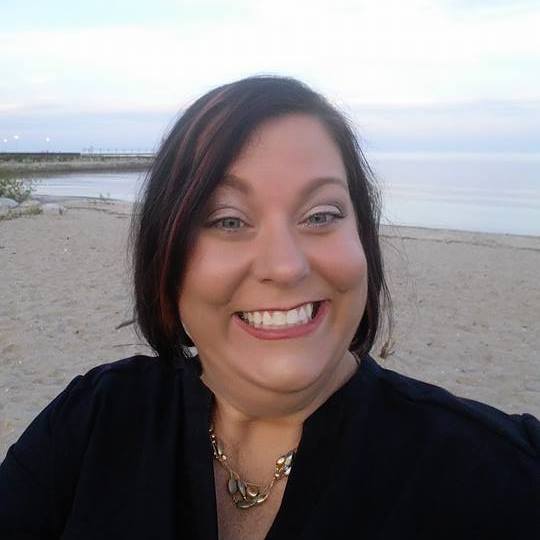 Marquette Heights, IL
309-642-1718
krystaldepew@gmail.com
Makeup for a Beauty, Beau, or Beast
Hello! My name is Krystal Depew and I grew up and still reside in the beautiful "Tree City" of Marquette Heights, Illinois. I married my sweetheart, Rob, 20 years ago and we are blessed with an incredible 17 year old son named London. I am an artist involved in a variety of things to help our community.

I am a freelance make-up artist (MUA) who can provide beauty makeup including bridal, print and TV, as well as, runway work. I also provide special effects and trauma simulation make-up. Krystal's Make-up Box also provides make-up demonstrations and fashion consultation. With fashion consultation I also have jewelry/women's accessories available at an affordable price to my clients.
As an artist, I have always had a huge passion for make-up and fashion. I was born with a birthmark on my chin which has caused me a lot of issues with self-confidence growing up. I began wearing make-up daily starting at age 9 and learned how to perfectly hide the birthmark flawlessly. No one ever knew I had one. My love of make-up grew from there.

Make-up and accessories can make any woman build her self confidence whether she just wants to enhance her natural beauty or try hot new fashion trends.

I am a make-up artist and marketing coordinator for Spook Hollow, a not-for-profit agency, who provides haunted entertainment to the community. www.spook-hollow.com I am also the secretary for the City of Marquette Height's Planning Committee.

On the side my husband and I are the proud business owners of a registered not-for-profit paranormal organization called Illinois Ghost Seekers, Inc. I also design fairy and miniature gardens.
Services
Services I can provide to you are:

Beauty Make-up Services including Proms, Special Events, Mature Make-up, and much more

Bridal Make-up

Male Make-up and Light Grooming (with exception of hair and beard trimming which must be done by a Cosmetologist)

Photo Shoots, Movie and Television, as well as, Runway Make-up

Special Effects Make-up

Trauma Simulation

Make-up Demonstrations

Fashion Consultation

Jewelry and Accessories Consultation

Contact me today for a free consultation!!!