Angela Doucette
event planner , wedding planner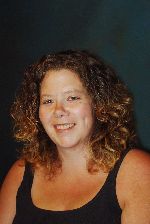 Abbotsford, BC
604-308-8692
angela_flaman@hotmail.com
I am here to give you a stress free wedding. We can work together or you can tell me what you are looking for and I can do it all. It is y
I am a stay at home mother of 2 who has an eye for detail.
I enjoy photography, arts, music, and anything that has to do with the latest trends. After planning my wedding, my sisters wedding and being involved in many others I have decided that this is what I want to do.
Your wedding day is supposed to be the best day of your life, the one you have dreamt of your whole life and the one day where you are the only princess in the room. I will take my knowledge of weddings and your ideas, needs and wants and will make your wedding be something to cherish for years to come.
I am currently enrolled in the Wedding Planning Course which will give me all of the information to full fill every need you have. Once completed the course I will be a certified Wedding & Events Planner.
During the time of my wedding I was on a very tight budget but was able to pull off a very beautiful day that I would not trade for anything, on a very low budget. I made a lot of my decorations, and center pieces, edited my own wedding video and much more. I had a lot of fun and had a lot of compliments on my work.
I then planned my sisters wedding. Same thing on an even tighter budget and planned it in only 8 weeks. We made our flowers and decorations as well as planned and prepared the meal, and once again it was a great success.
As I am just starting out in this business I would love to offer you a discount on the planning of your wedding.
Please contact me for more information.
Services
Wedding Planner
Planning everything from the engagement party to the honeymoon and everything in between.





Special Event Planning
Looking for birthdays, anniversaries, special dinners, and graduations.





Cake decorating
I have completed 4 wilton cake decorating courses and have made many cakes including, anniversary, birthdays, showers, and many more.





Photography
I enjoy photography and have an eye for detail.





Partylite Consultant
I can offer you discounts and free products for your wedding decor including center pieces, unity candles, and many more. As well you can register with me for items for you new home together. You can see my products at www.partylite.biz/angeladoucette