Niesha Downey
wedding planner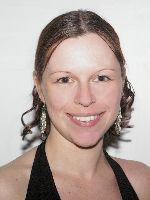 Abbotsford, BC
604-866-6076
ndowney1984@hotmail.com
Every event is one worth remembering.

Making your visions a reality!
Your wedding day is about the union of two people. It should reflect your interests and personalities. I can help you create a unique wedding that will have your guest talking for years to come. As a professional Wedding Planner, I am well trained to take your vision for your perfect wedding and turn it into reality. Every wedding is unique! My approach to any event is to assess my client's ideas and do any research necessary to make their ideas into that one day that is more perfect than even they had imagined.
The vision you have for your Wedding demands the best! With my exceptional attention to detail, creative ideas and dedication I can make that vision a reality.

I have been active in event planning in my personal life since a young age; from planning birthday parties for myself and friends to showers or pool parties and everything in between.

As a recent graduate of the Quality of Course Wedding Planner program, I am well versed in all aspects of planning that perfect day. I have made a commitment to my clients to stay abreast of trends in the industry to provide modern, stylish, sophisticated and elegant events.

With an accounting background, I am able to create and maintain any budget for any event. I am dedicated to taking the stress out of wedding planning and put the fun back in so you both will be able to relax and enjoy yourselves and your guests.
Services
I can help you research, interview, and negotiate with various vendors and suppliers to save you both time and money.

I custom design and plan each wedding to reflect the vision you have of the perfect wedding and tailor my services to match your budget; big or small. You and your partner can have as much (or as little) involvement as desired, however the end result will be magic. The truly believe the events I organize should be fun for all involved!



Wedding Packages


Initial Consultation:

one or two meetings to discuss all your ideas in detail to gain a thorough understanding of your dreams, desires, requirements and expectations for your wedding.

$75 for the first hour, $45 for each additional hour.


Rehearsal Coordination:

I will be at the rehearsal to assist by orchestrating the timing and arrangement of the bridal party and other details from processional to recessional to ensure the ceremony comes off flawlessly!


Wedding Day Coordination:

I will be overseeing on-site details at the ceremony, photo session and reception to keep everything on schedule and taking care of any issues that may arise.


All Inclusive Planning and Coordination Package:

Starting with an initial consultation, I help you develop and execute a calendar for organization and completion of all aspects of your wedding. I will assist with all elements including: venue selection, invitations, caterers, photographers/videographers, cakes/desserts, design concepts and decor, linens, floral design and entertainment. I will be on-site to coordinate the rehearsal, ceremony, reception, and supervision of final clean up. If you have any "lemons" show up I will be sure to turn them into lemonade. I will be there to take care of all the little details to that you both will be able to relax and enjoy your special day.




***My pricing structure is based on the services your require. All Inclusive Package is charged on a percentage basis (% of total wedding budget)Please contact me to further discuss how I can assist you plan that perfect day.***


*Please note: All contracts with vendors/suppliers will be between you and the vendor/supplier.*