DeslageSFX
Corey Deslage
makeup artist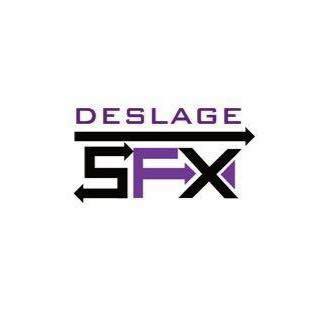 Greenfeild Park, QC
514-662-0175
deslage.corey@gmail.com
Montreal Special FX Studio
Hello,
My name is Corey Deslage, I am a Special Effects Makeup Artist in training. I am also the president and founder of DeslageSFX, a special effect makeup studio based in Montreal, Quebec, Canada.
I am 17 years old, and was born and raised in South-Shore of Montreal, Canada. I first discovered Special FX Makeup when I was 14, me and my two sisters had always loved celebrating Halloween and had decided to start a haunted house. For the first year we just had cheap costumes from Walmart, but the second year we started to explore different things we could do with just liquid latex, fake blood, and some regular liquid foundation. We continue building our haunted house, improving the props, animatronics, costumes, and makeup till this very day. Now every year we get from 100 to 300 people. It was only the year after I graduated high school that I realized Special FX Makeup was my passion and that I wanted to pursue it as my career. Now I am a Makeup Artist in training and the owner of my own business. My dream is to one day work on a movie set, and to be part of bringing a story to life for the world to see by taking characters and lifting them off the page and bringing them into the real world with the power of makeup.
Services
We offer a large variety of special FX services, including props, prosthetic`s, and special FX makeup applications. We offer injury simulation makeup applications, as well as character, monster, and fantasy makeup. We offer custom made prosthetic`s to specifically fit your personal needs as well as generic prosthetic`s that appeal to your other needs.
Testimonials
Deslage SFX made me bald, he did a a great job
Ashley Deslage