Jennifer Murray
event planner , wedding planner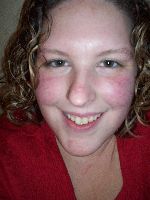 Niskayuna, NY
518-322-8834
Bluetinkles@yahoo.com
Having a hard time planning your event? That's where I come in: I specialize in wedding and event planning, I help to organize everything th
I am a fun loving girl from the upstate New York area, with a warm happy go lucky personality. I love organizing every detail, multi-tasking, and I have incredible interpersonal skills. I am open and honest, and very family orientated. I love working with people to create a image that they want to create for their special occasions and personal meetings.
My background includes: helping family and friends create and put together their party ideas, this includes creating and conducting large birthday parties, anniversaries, and other family events. I then planned the parties and worked on finishing the details. I also recently and currently worked with several friends in helping them with the intimate details of their weddings'. I just recently finished my first wedding in May of 2011 in Niagara Falls, New York. As for schooling I graduated from Niskayuna High School in Niskayuna, New York and attended Schenectady Community College, in Schenectady, New York and received my Associates in Early childhood Education and also Attend QC School of Wedding and Event Planning and received my Certificate in Wedding planning in 2010. I am currently working on my last Event Planning school assignments and should have my Certificate in Event Planning as well.
Services
The services I plan on providing are to create and execute your plans depending on which service you plan on having. I can plan a wedding, create details for board meetings, parties, anniversaries, renewal of vows,specialty and theme parties and even can handle events that deal with other cultures.