Jennifer Lawson
wedding planner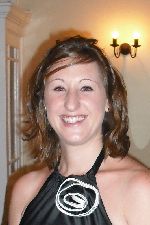 Buckinghamshire
07834404066
jenniferlawson@professionalweddings.co.uk
Your wedding is one of the most important and special days of your lives. Each minute will be cherished forever with memeories of laughter and fun from your special day.
At Professional Weddings we can advise, help and support you organise your wedding eliminating your stress and anxiety, allowing you to enjoy your wedding celebrations.
We take pride in making your wedding personal and unique to you. We will listen to your ideas and transform them to create your magical dream wedding. Whether your wedding is intimiate, grande scale, chic, traditional or contemporary every detail will meet your aspirations, budget and specification.
I am a professional and qualified wedding planner. I have experience in organising weddings however small and intimiate to grand and elaborate. Every detail is managed and discused to suit your choice and tastes perfected to the finest detail.
Services
At Professoinal Weddings we will discuss your wedding with you, incorporating what you would like and the services you want from us.
Our prices match your indivdual requirements.
We will organise your whole day, arrange your venue, flowers, guest accomodation and your honeymoon, or we can help with the final touches and guide you through your last few months of planning. We can organise as much or as little as you want us to. We will eliviate your stress and arrange your wedding to your specification and budget.
We can offer you the 'Wedding Day' package.
We can meet before your wedding and discuss your day, and we will schedule your wedding day. This allows the Bride and Groom to enjoy the day whilst we arrange the day accordingly to suit you. We will be on hand with back-up ideas and solutions if any problems occur, whilst you greet your guests and toast your wedding vows.
We can recommend professional and highly motivated services to meet your criteria of venues, cateres, florists, themes and decor to meet your taste and personal choice.
Testimonials
Jenn had many ideas,that were unique to us. She removed the stress from me so I could enjoy my wedding Thank you, Carley
Carley married June 2009
Jenn made my wedding planning fun. Jenn is always enthusiastic and I loved her budget-saving ideas.
Jackie