Living Space
Judy O'Heare
feng shui consultant, professional organizer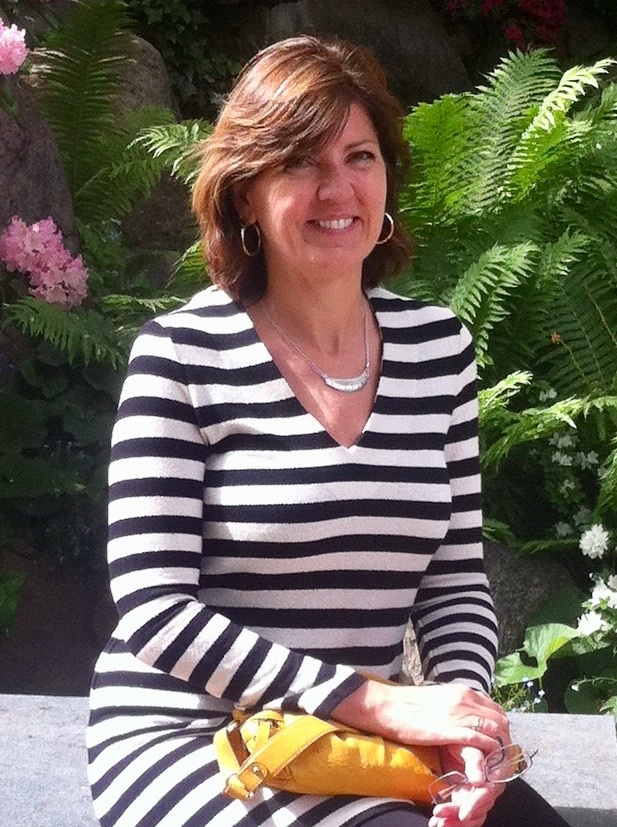 Kanata, ON
613-222-2867
joheare@bell.net
Live simply. Simply live.
"Some small victories aren't so small after all" is a phrase I have come to embrace in both my personal and professional life. Haven't we all have faced a impossible feat and felt that it was just "way too big and nasty" to conquer? We then talk ourselves out of even trying, and what happens? Big and nasty wins! However, with a little guidance, and a new attitude, we all can conquer those once-thought-impossible feats through many small victories. Tangible results emerge, confidence builds, momentum is created. Now the impossible is gone!

It all starts with a first, courageous step.

Learn to keep what you love, what brings you happiness and start to live better.
Sometimes you need an objective, experienced opinion to help you just move forward. Professional organizer Judy O'Heare will offer this much needed opinion, or help you discover options you would not have known on your own. Judy and her team are well-connected and resourceful professionals who have special arrangements with other businesses to get tasks done for you faster, cheaper and more efficiently than had you done them by yourself. When entrusted with your belongings, we are sensitive that organizing can bring up anxiety and emotional issues. Decluttering is rarely as easy as "just throwing out" or "anything you haven't used should just go". The truth is, it's just not that simple. Just as there are professionals who help with taxes, real estate, legal matters, and coaching, there are those whose profession it is to help others clean out homes and help them run better.

Judy helps those who are disorganized, as well as those who wish to avoid clutter, confusion, and want an organized way to live. Principles of the ancient art of Feng Shui echo in professional organizing through freeing living spaces from negative, energy consuming items and keeping what is purposeful and what brings joy. Perhaps there are beautiful, useful items that are hidden by large unopened boxes. Perhaps there are beautiful clothes that cannot be enjoyed because they're stored away in containers in an attic. Perhaps one partner is messier than the other and this dynamic causes constant friction. Perhaps, there has been a major life change and downsizing or right-sizing is needed to allow forward movement. It is certainly helpful having an objective professional to find a solution that is workable for everyone that brings function, beauty and balance into the space! Whatever the circumstance, Judy's goal is to return your home to being a relaxing, welcoming, beautiful, and stress-free place.
Whether you:
• Don't know how to get organized;
• Don't know where to start on your own;
• You don't have time to do it on your own; or
• You don't want to do it yourself

consider the value of Judy helping you through a task and setting up a customized system that eliminates frustration and makes your life easier.
Judy O'Heare, BA, (Sociology and Law), is the owner and operator of Living Space where she works hard breathing life into busy people's homes. Judy has been organizing, decorating, staging, and taking on renovation projects for over 25 years. Professional Organizer and Feng Shui Consultant are her latest certifications and she will help you achieve your goals of getting and staying organized, developing and maintaining a workable routine that breaks old habits, and will be there for you should you need a refresher or perhaps help in tackling another part of your home
Judy has over 25 years of direct client experience in the realm of social justice working with professionals, seniors, people suffering from an acquired head injury or mental health issues, singles, and teens, among others. She has a wealth of experience working with clients in transition, crisis, or needing a fresh start. She has cleared out many homes and has moved seniors to retirement and nursing homes. Whether it is a closet, garage, kitchen, bedroom or entire house, Judy is able to work either with the client or solely to bring the living space back into working order and will provide guidance on how to stay on track keeping belongings in order.

Judy is very compassionate, non-judgemental and protects confidentiality.

Judy is also well connected to trustworthy and dedicated renovation specialists who can transform any part of your home, adding value and improve functionality. She can help design and even project-manage these renovations, ensuring you are completely happy with the finished product.
Services
Professional Organizing
Feng Shui
Specialty Moving and Relocation
- kids go off to university or to camp
- down-sizing/right-sizing homes
- estates
Blending Households
- blending families and minimizing straining relations
- seniors moving in with adult children or to a retirement setting
Eco-Conscious Organizing
Sourcing organizing tools and storage with no mark-up (just an hourly fee for purchasing and delivering), as required
Follow-up support and mentoring
Removal of all items from premises for donation, recycling, disposal
Inspirational design ideas, Blogging, and Tips