Dee Dee Walter
event planner , wedding planner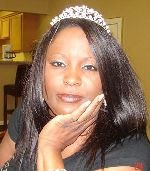 Lansing, MI
517-749-3127
deesfairytaleendings@comcast.net
Congratulations on your engagement & welcome to Dee's Fairy Tale Endings© where we are confident that we can take your conceptions all the w
My name is Dee Dee Walter. I am a Wedding Planner/Event Coordinator. I am very creative and thrive on making beautiful things for myself and others. I have been coordinating events unofficially for a few years. Wedding/Event planning was a natural progression for me as a profession.
I am very versatile and will capture your vision for your special day and run with it, whether it be a small traditional wedding for 30, a large formal event for 300, your husbands 40th birthday party or a tea party for your 5 year old. What ever your wishes are, I am your personal genie to help grant them for you.
About Me
I am the founder of Dee's Fairy Tale Endings.
I am a very creative person. I truly do thrive on creating beautiful things for myself and others.
I've had many years of supervisor/management
experience. I also have plenty of experience in customer service & retail management. Both my personal & professional experience coupled together with my professional training in Wedding Planning with QC School of Wedding Planning gives me the competence to help transform your day into a dream with a Fairy Tale Ending.
We can eliminate the stresses of planning and/or executing your wedding by handling the details for you. Whether you need complete services from conception to reception or you have handled all of the planning and just need someone to oversee the details of your special day ~ we have competent help that you can be confident in to deliver.