Debbie Millette
wedding planner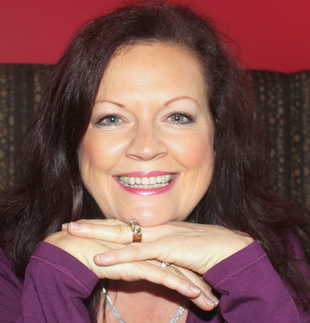 Kamloops, BC
250-320-0313
deb@adreamaway.ca
I will make Your Dream Your Reality
Deb's Dream Wedding's is every bride, and grooms, answer to their dream day. My goal is to make my client's experience the best it can be. I am a full service wedding planner with a never ending stream of innovative ideas and an incredible stock of beautiful and creative items that will make your day stunning and memorable. I design every event space to suit the individuals I am working with. I make every wedding the best that it can be for all my clients in every budget range. My specialty is making every experience unique.
Like the old song "I have a pocket full of starlight" I have an unending supply of creative ideas to individualize each and every festive experience. My background in the beauty industry which has equipped me to hone in on those tiny details that really make the difference between stunning and simply beautiful. I've spent the last 26 years looking at faces, understanding personalities and making sure that the products that I recommend are absolutely suited for the individual that I'm serving. I bring this experience and professionalism to my wedding planning.
I'm confident that any bride, or groom, that hires me will have the absolute best experience they have ever had in dealing with a professional in the wedding industry.
Services
I offer a full range of services from planning the perfect engagement to planning the dream wedding. This includes, but is not limited to:
Ascertaining Client needs
Budget guidelines
Venue selection
Securing Vendors (Marriage Commissioner's or religious ceremony, caterer, Dj, etc.)
Seating plans
Complete decor
Setup
Take down
I specialize in Day of Service Co-ordination: I make sure that on the day I'm present and ensuring that everything goes as planned, that all vendors are supply the services that were contracted for.
Follow up with Clients is an absolute must for me, knowing what was perfect is what ensures that my business has the very special touches for which I am known.
The majority of my business is through referral; therefore my client's satisfaction is paramount at all times. Many people say they go above and beyond, but I truly aim to achieve that every time with my clientele.
Testimonials
What can I say, Deb, you are my Hero! My Mom and I thought that we would be able to juggle our lives enough to plan Stephen and my wedding, but were we wrong. The best thing we could have ever done was bring you on board with us to help make our day smooth and effortless. Through the whole process you were kind, persistent and professional. Your attention to detail made such a huge difference in insuring that we stayed right within our budget at all times and that we got the best deals possible. Our day came together so perfectly and I am so amazed at how the whole time it was so stress free. Stephen and I wish you the best of luck and look forward to going to many weddings that you have planned.
Stephen & Mikyla Gainey
On April 16, 2011 my son Ryan Warneboldt married his fiancée Lenur in what was the most wonderful day and evening, thanks to Deb Millette and Dream Away Weddings. Her attention to detail and flair for being organized and efficient is extraordinary to say the least.. The decorations were gorgeous and everything happened on time. Debbie was amazing and went above and beyond our expectations. Thank you Debbie! Barbara Moberg
Barb Moberg