Rita Emechete
event planner , wedding planner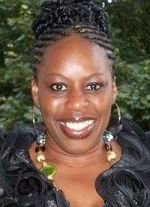 London
07723082229
rita.emechete@createglamour.com
EVERY OCASSION DESERVES GLAMOUR...
Your journey begins here.
Create Glamour are Wedding and Events planners. We know that planning a wedding or an event can be a very stressful especially when you want everything to be perfect on the day within a specified budget.
Our aim is to ensure you have the wedding of your dreams. We will do all the researching and hard work while you look foward to a dream come true.

Create Glamour has been in the wedding business for a long time. We make your dream become a reality and get our satisfaction by making people happy.

Our designs are taylor made and created to suit our clients needs. We work hand in hand with our clients in accordance with their budgets.
I have done various courses ranging from Budget Management, BTEC in Business and Finance, NVQ 3 in Owner/Management, BTEC 4 Professional qualilfication in Planning and Administering Exams, BTEC 5 in Management Studies and IWPP wedding planning course.

My background stems from a family who have always been in the creative business and events organising.

My experience goes far back to 1997 when I started decorating for weddings and childrens parties. I became so in love with the wedding business that I decided to do the IWPP course with QC school of wedding planning in addition to all my other qualifications achieved and become an International Wedding Planner.
Services
Create Glamour offers a variety of servives as follows:

-WEDDING PLANNING
-EVENTS PLANNING
-CORPORATE EVENTS
-PARTY DECORATING
-WEDDING AND EVENTS CONSULTATIONS
-PART PLANNING OF ANY EVENT
-BIRTHDAY PARTIES
-TEEN PARTIES
-THEME PARTIES
-CHAIR AND TABLE COVER HIRE
-NAPKIN HIRE
-COCKERY AND CUTTLERY HIRE